martedì 17 aprile 2018Dalle 09:00 alle 17:30Workshop – Painting Degradation? Let's have a look!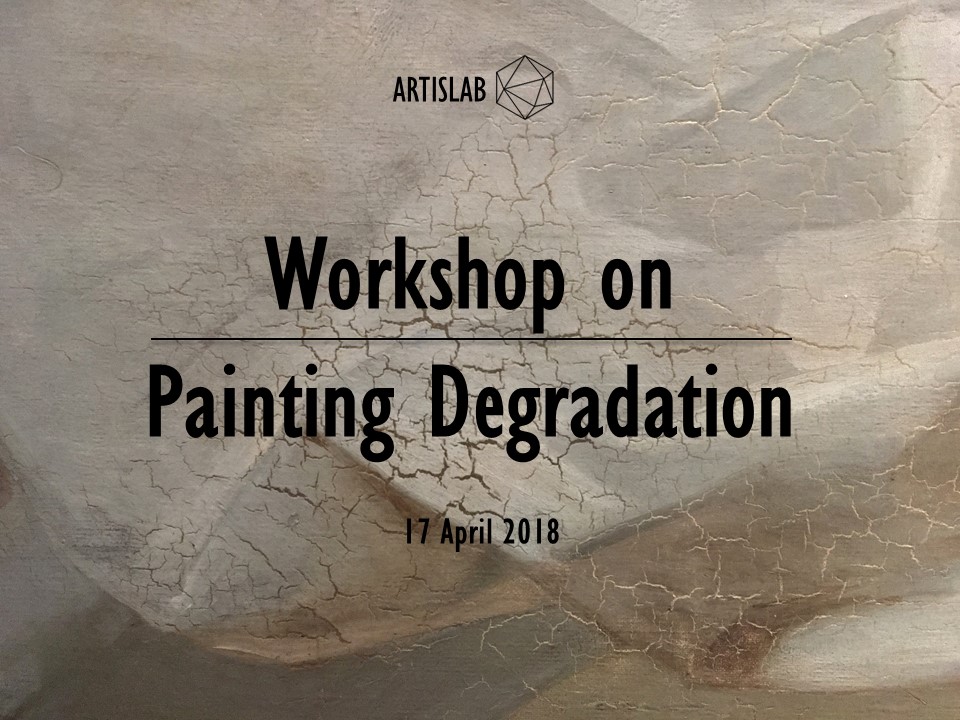 Conferenze
The French Embassy in Italy encourages the relationship between French and Italian researchers. It funds a one-day workshop at Politecnico di Milano on topic: Painting degradation? Let's have a look!  The aim of the one-day workshop is to provide an overview of the latest innovation in photonic techniques for painting investigation. Specialized invited will offer illustrative examples, encouraging the discussion between students and experts. Participate and have the opportunity to meet international experts and have an interesting laboratory experience!
The Workshop is open to everyone and registration is free (maximum 100 participants). For partecipate, compile the following online form.
For participate to the interactive afternoon session, write directly an e-mail to artislab@polimi.it
For additional information on our group and the detailed programme of the day, visit our web-site: http://www.fisi.polimi.it/artislab/
Date e orari
martedì 17 aprile 2018
Dalle 09:00 alle 17:30
Luogo
Politecnico di Milano - Auditorium
Via Pascoli, 53 - Milano