5 July 2017 until 20 October 2017 09:30 at 17:00O.M. UNGERS: PROGRAMMATIC PROJECTS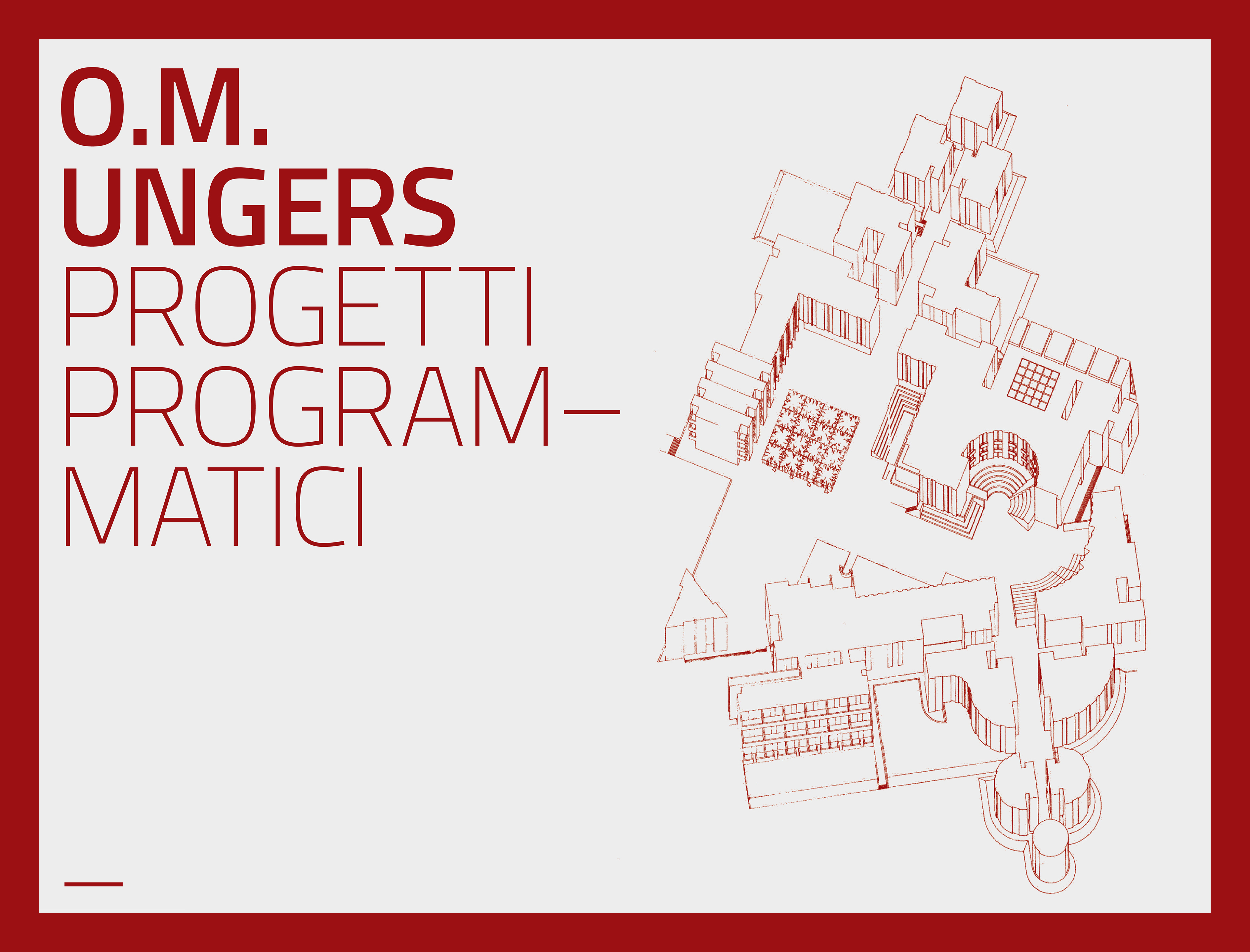 Exhibitions
Around 1965 Oswald Mathias Ungers (1926-2007) presented a series of competition projects with a strong programmatic character. These projects studied, in a conscious and precise way, the conceptual nature of architectural form – the form as representation of an idea – developing in a paradigmatic way basic morphological concepts, themes as transformation or assemblage.
The graphic purism of the projects underlined this characteristic: the use of the axonometric representation at 45°, drawn always with the same line weight, introduced a high level of abstraction that emphasized the conceptual quality of the projects and highlighted the character of the architectural forms as precise dialectic compositions of solids and voids. These are projects that emerge in a moment of transition, in the final phase of the Modern movement, and they propose a new way of understanding architecture. With their attention for the urban place and its history and with their rational poetics based on principles as diversity and metamorphosis they underline – against the logics of schematic standardization and reductive functionalism of these years – the autonomy of architecture and the meaning of form as such. In this way they announce major questions of the debate about architecture in the following years, questions that appear for example in the fundamental texts by Robert Venturi and Aldo Rossi in 1966.
The exhibition shows, featuring original drawings from the UAA (Ungers Archiv für Architekturwissenschaft) of Cologne three key projects of this important moment of the design production of O.M. Ungers, of his morphological research.
Compared to the works of the initial phase – the First houses – the Programmatic projects – the Studentenwohnheim Enschede of 1964, the Deutsche Botschaft beim Heiligen Stuhl Rom of 1965 e the Museum Preußischer Kulturbesitz Berlin of 1965 – had a clearly different character: they have had a higher degree of formal rigor and a strong tendency to a reduction to essential aspects. In these projects, the research has moved from a consideration focused on basic phenomena of form to a discussion on the relation between form and idea. The stated Form als geistiger Gehalt – form as intellectual content – that Ungers pronounced in 1960 is extended and consolidated in a process that will end years later with the treatise Architecture as theme.
The exhibition Programmatic Projects is – after First Houses (2015) – the second of three exhibitions that the Archivi Storici of the Politecnico di Milano in collaboration with the Ungers Archiv für Architekturwissenschaft of Cologne dedicate to the architectonic work of O.M. Ungers. The final stage of this project will be the exhibition Projects for the City, scheduled for 2019.
Mostra a cura di Stefan Vieths
Opening
Wednesday 5 July 2017 h. 12.00 a.m.
Time
5 July 2017 until 20 October 2017
09:30 at 17:00
Location
Politecnico di Milano, Archivi Storici (Bovisa)
via Candiani, 72 - Milano