26 September 2022 until 27 September 2022 17:15Milano Arch Week - "Waiting for Peripheries" - Opening and Lecture by Anne Lacaton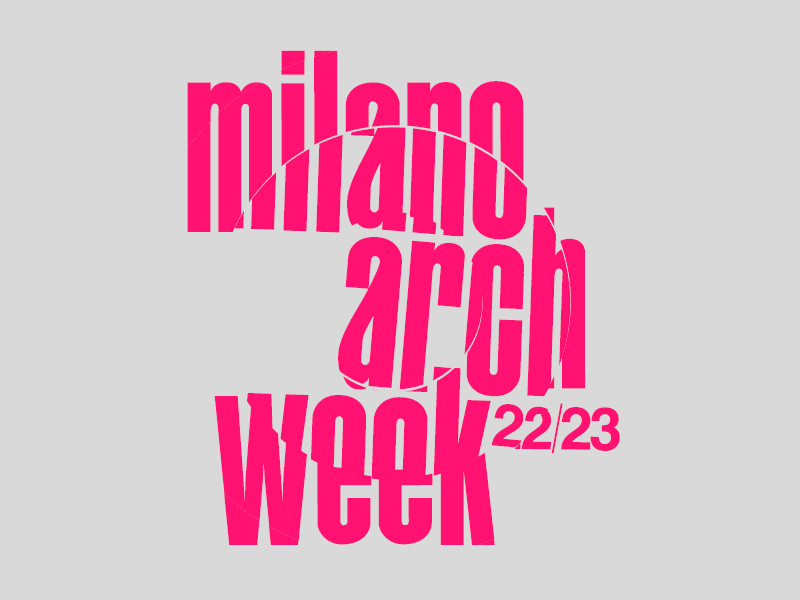 Conferences
Event Details
Places sold out. From 23/09 it is possible to register for the Opening and Anne Lacaton's lecture for the Aula Rogers video connected room only.
In case seats become free, access to the Patio will be allowed.
Milan Arch Week 2022-2023
"Waiting for Peripheries"
September 26 and 27, 2022
Milano Arch Week, the event dedicated to architecture, urban transformations and the future of cities founded and promoted since 2017 by the City of Milan, Politecnico di Milano and Triennale di Milano, presents two days of lectures and discussion tables.
"Waiting for Peripheries" is proposed as a moment of reconnaissance on the social and cultural energies of the city, aimed at initiating a collective reflection on the theme of suburbs, which will find ideal fulfillment in the next edition of the event, in the spring of 2023.
What can we learn from the marginal areas? What do we expect from the housing? Is there a new way of conceiving social housing? What are the boundaries of the center? Are neighborhoods islands or are they rather thematic layers? And again: how can we build a solid social infrastructure that can penetrate every neighborhood? Can schools be its new foundation?
Two great figures of international architecture such as Anne Lacaton, founder of Lacaton&Vassal Architectes, Pritzker Prize 2021, and Anna Heringer, recipient of the 2007 Aga Khan Award for Architecture and the 2020 Obel Award, will be the protagonists of the September event, which as in previous editions will be inaugurated at Politecnico di Milano the 26 September.
A day of in-depth discussions and debates on the transformation of Milan is scheduled to take place at the Triennale on Tuesday, September 27.
Program:
Monday, September 26, 2022
5.15 p.m. Inauguration Milano ArchWeek 2022 "Waiting for Peripheries"
Politecnico di Milano – Patio of Architecture – Via Ampère, 2
6 p.m. Lectio Magistralis by Anne Lacaton (in English)
(Free entrance by reservation)
Tuesday, September 27, 2022
Triennale di Milano – Viale Alemagna, 6 – Salone d'Onore
from 10 a.m. Thematic tables and discussions on national and international best practices.
A day of studies with local institutions and independent realities active on the territory to weave reflections on the theme, starting from three conceptual cores: new strategies for living, maps and atlases, social infrastructures. On this occasion a Call will be launched aimed at collecting proposals and initiatives to be included of the program of the 2023 event.
7 p.m. Lectio Magistralis by Anna Heringer (in English)
Free entrance by reservation: LINK 
ANNE LACATON
Anne Lacaton (b. 1955, Saint-Pardoux, France) has been co-owner since 1989 of the international architecture firm Lacaton & Vassal, based in Montreuil, Paris, together with Jean-Philippe Vassal. With the firm she has obtained numerous honours including, most recently, the prestigious Pritzker Prize 2021. Her areas of study range from public buildings to housing, through to urban planning. All her projects are based on a principle of generosity and economy, serving the life, needs and appropriation of the inhabitant, with the aim of raising standards, together with a strong commitment to sustainability and social impact. Paying attention to the climate and everything that is already there, transforming and reusing rather than demolishing, and always starting from scratch, are characteristic features of the firm. Her main completed projects include the renovation of the Palais de Tokyo contemporary art museum in Paris, the School of Architecture in Nantes, the Regional Contemporary Art Collections (FRAC) in Dunkerque, the construction of housing complexes, such as the Latapie House in Bordeaux and the Cité Manifeste in Mulhouse, the transformation of some modernist residential complexes in Paris and Bordeaux, and a residential tower in Geneva. Together with her architectural work she performed many research and academic teaching activities as a visiting professor at various universities from 2000 to 2017, including UPM Madrid, EPFL Lausanne, Harvard GSD and TU Delft. Since July 2017 she has been an associate professor of Architecture and Design at ETH in Zurich.
ANNA HERINGER
Anna Heringer (b. 1977, Rosenheim, Germany) graduated from the University of Art and Design Linz in 2004. As an architect and honorary professor of the UNESCO Chair of Earthen Architecture, Building Cultures, and Sustainable Development, she focuses on the use of natural building materials. She has been actively involved in development cooperation in Bangladesh since 1997. For her diploma work, the METI School in Rudrapur completed in 2005, she received the Aga Khan Award for Architecture in 2007. Over the years, she has worked on further projects in Asia, Africa, and Europe. She lectures worldwide and has been a visiting professor at various universities, including Stuttgart, Linz, Vienna and Alghero. From 2014 to 2016, she held a design course at the ETH Zürich together with Martin Rauch. She has received numerous honours, including the renowned Loeb Fellowship at Harvard's GSD, the AR Emerging Architecture Award in 2006, and in 2008 the Global Award for Sustainable Architecture and a RIBA International Fellowship. Her work has been widely published and exhibited at MoMA in New York, at the V&A Museum and at the Venice Biennale among others. In 2013, with Andres Lepik and Hubert Klumpner, she launched the Laufen Manifesto where professionals and academics from around the world helped draw up guidelines for a humane design culture.
Time
26 September 2022 until 27 September 2022
17:15
Location
Politecnico di Milano, Patio di Architettura
via Ampère 2