18 September 2020 17:30Milano Arch Week 2020 - Juan Navarro Baldeweg - Lecture live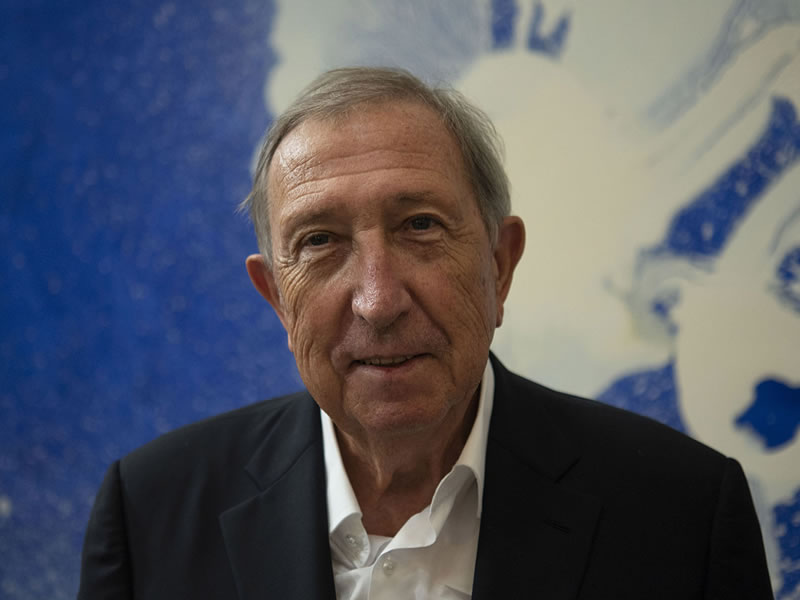 Conferences
Talks
Friday 18th September at 5 PM starts the fouth edition of Milano Arch Week, an international architecture festival dedicated to architecture, urban transformations and the future of cities, promoted by Comune di Milano, Politecnico di Milano, Triennale Milano in collaboration with Fondazione Giangiacomo Feltrinelli with the artistic direction of Stefano Boeri.
After the institutional opening, it will be possible to attend the live Lecture by Juan Navarro Baldeweg (Santander, Spain, 1939), architect and artist, undisputed protagonist of the Madrid and Spanish school, among the most original of the international contemporary scene, organized in collaboration with the Foundation Brescia Museums. Introduced by Pierre Alain Croset.
Registration required to participate in the event in the Patio of Architecture
BIO
Born in Santander in 1939, he graduated in engraving from the San Fernando School of Fine Arts (1960) and then graduated in architecture from the Madrid Polytechnic (1965), where he also obtained the PhD in 1969. From 1971 to 1975 he was Resident Research Fellow at the Center for Advanced Visual Studies of the Massachusetts Institute of Technology (Cambridge, Mass.), upon
invitation by György Kepes. Since 1977 he has been full professor and since 2010 emeritus professor at the Polytechnic of Madrid. He was also a visiting professor at University of Pennsylvania (1987), Yale University (1990), Princeton University (1992) and Harvard University (1997). Since 1960 he has held personal art exhibitions in Spain, the United States, Italy, Sweden, France, Belgium, Germany and participated in collective exhibitions all over the world. Since 1976 he has achieved numerous national and international awards, both for his work as a painter and sculptor and for that of architect, including the National Prize for Plastic Arts (1990) and the Gold Medal to Merit (2007) of the Spanish Ministry of Culture, the International Architecture Award of Pietra Veronafiere (1993), the Heinrich Tessenow Gold Medal (1998), the Gold Medal of Superior Council of the Colleges of Architects of Spain (2008). In 2000 he was elected Academician of the Royal Academy of Fine Arts of San Fernando in Madrid, while in 2001 he was appointed honorary fellow of the American Institute of Architects.
International lectures will be streamed on Milano Arch Week, Triennale Milano, Politecnico di Milano, Facebook pages and on Triennale Milano Youtube channel. 
Time
18 September 2020
17:30
Location
Politecnico di Milano, Patio di Architettura
via Ampère 2