12 September 2019 17:30 at 19:30Il Postino | International Film Festival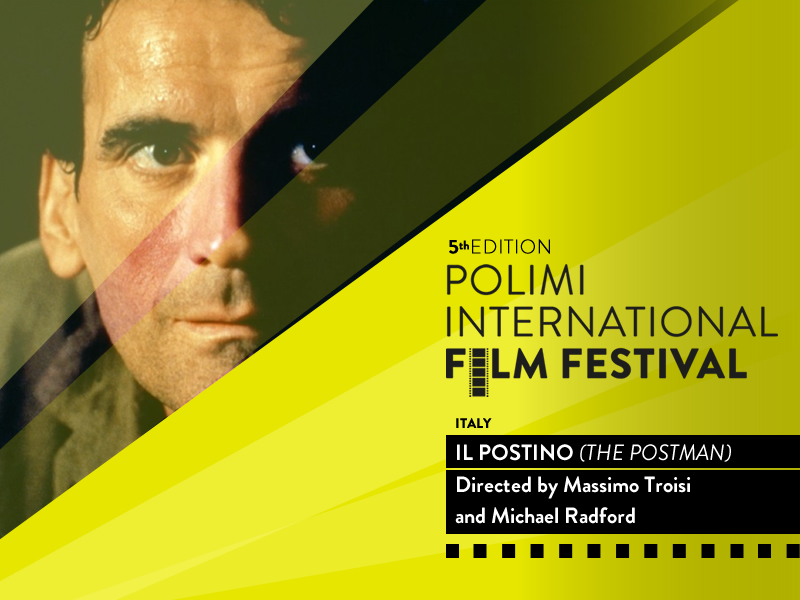 Film
Italy, 1994, Directed by Massimo Troisi, Michael Radford, with Massimo Troisi, Philippe Noiret, Maria Grazia Cucinotta, Linda Moretti, Renato Scarpa, runtime 101 minutes.
Original language with English subtitles. Free event.

Mario Ruoppolo is a young postman who lives in an insular Italian fishing village, delivering mail on a bicycle to only a single customer, the famous Chilean poet Pablo Neruda who has been exiled to Italy. After a while, the two become good friends. In the meantime, Mario meets a beautiful young lady in the village's only cafe. With the help of Neruda, Mario is able to better communicate his love to her through the use of metaphors.
At the Academy Awards in 1996, it received five nominations and one Academy Award for Best Music (Original Dramatic Score).
Troisi received posthumous Academy Award nominations for Best Actor and Best Adapted Screenplay. Furthermore, producer Mario Cecchi Gori also received a posthumous Academy Award nomination for Best Picture.
The film won the BAFTA Award for Best Film Not in the English Language and for Best Film Music.
Time
12 September 2019
17:30 at 19:30
Location
Politecnico di Milano, aula L12, Building B12
via La Masa, 34 - 20156 Milano