29 May 2020 18:00I Valori Politecnici - Incontro con Fiammetta Borsellino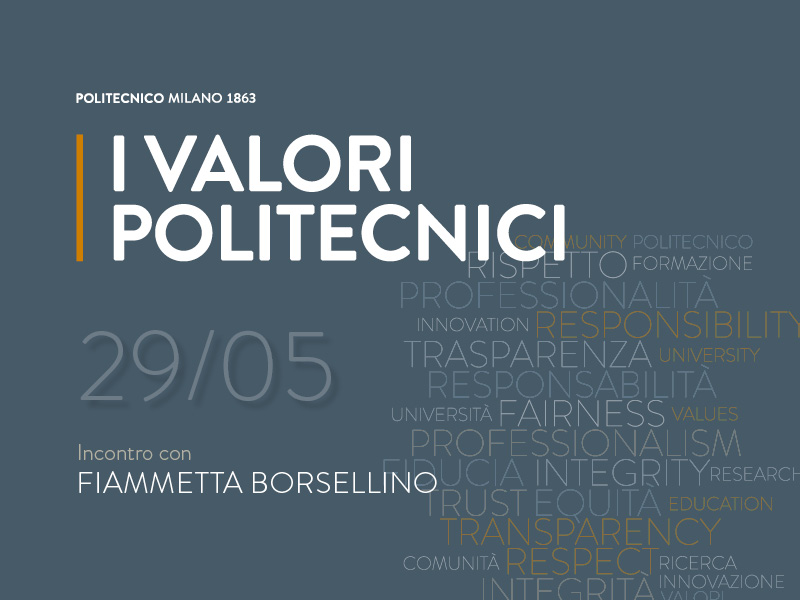 Talks
The Code of Ethics and Conduct of the Politecnico di Milano is a result of a writing process shared and participated by the entire University community.
Responsibility, respect, integrity, professionalism, fairness, trust and transparency are the funding values identified by the code.
The hope is that every person inside the University and in his or her professional life will act according to these principles, drawing inspiration from them and feeling responsible in promoting them.
The events "I Valori Politecnici", adressed to staff, students, alumni, are born from the idea of exploring together the ideals, values and responsabilities shared by the polytechnic community.
The cicle is opened by a dialogue with Fiammetta Borsellino and Viola Schiaffonati, professor of Computer Ethics and Philosophical Issues of Computer Science.
The Rector, Ferruccio Resta, will open the event.
The event will be held in Italian.
To register click here