22 June 2022 18:00ARTE & SCIENZA: Meeting with Ernesto Colnago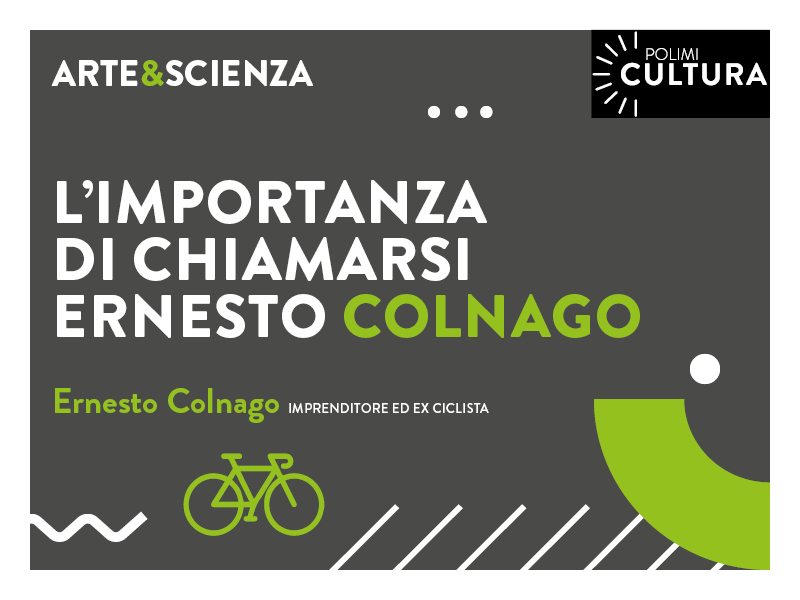 Talks
Event Details
On the occasion of "Giro d'Italia" which takes place this year, Politecnico di Milano is happy to host Ernesto Colnago, entrepreneur and former cyclist, famous racing bicycle manufacturer and founder of the homonymous company.
Ernesto Colnago will talk with Alessandro Balducci, professor at the Department of Architecture and Urban Studies,  with Giuseppe Sala, director of the Department of Aerospace Sciences and Technologies and with Gianantonio Magnani, professor at the Department of Electronics, Information and Bioengineering.
In the meeting, we will retrace the stages of his career, telling anecdotes and responding to the curiosities of those present.
The event will be held in Italian.
For more informations, click here
Location
Politecnico di Milano, Aula Carassa Dadda (edificio BL 28)
Via Lambruschini, 4 - 20156 Milano