22 March 2022 18:00Arte e Scienza - Meeting with Silvio Soldini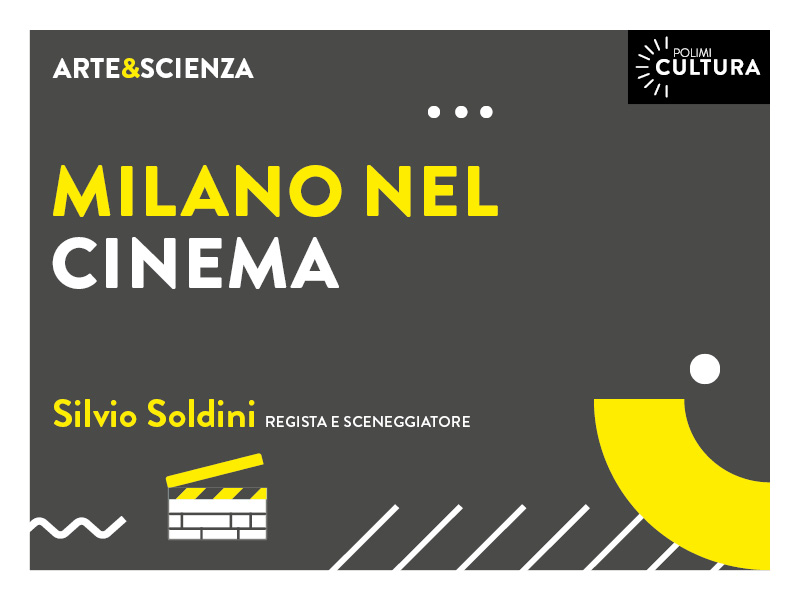 Talks
Event Details
The series of events Arte & Scienza is now in its sixth edition, in which characters from the world of culture, science, fashion, sport, politics and entertainment talk to teachers of the Politecnico di Milano to highlight the close link between art and science, creativity and technology.
On 22nd March at 6.00 pm it will be possible to participate in the meeting with director Silvio Soldini who, in the company of Alessandro Balducci, professor of Urban and Regional Planning, will talk about landscape and architecture in cinema.
Silvio Soldini, director and screenwriter, was born and lives in Milan where he set several of his films, including his first feature film L'aria serena dell'ovest (1990), A soul divided in two (1993), What I want to (2010) and the last 3/19, with Kasia Smutniak in the role of Camilla, a successful lawyer whose life is turned upside down on a rainy night. Released in theaters last November, it is now available on various platforms.
The event will be held in Italian.
For more information, click here
Location
Politecnico di Milano, Aula De Donato
Piazza Leonardo da Vinci, 32