12 November 2019 17:15Archilectures | Carles Muro. Potential Architecture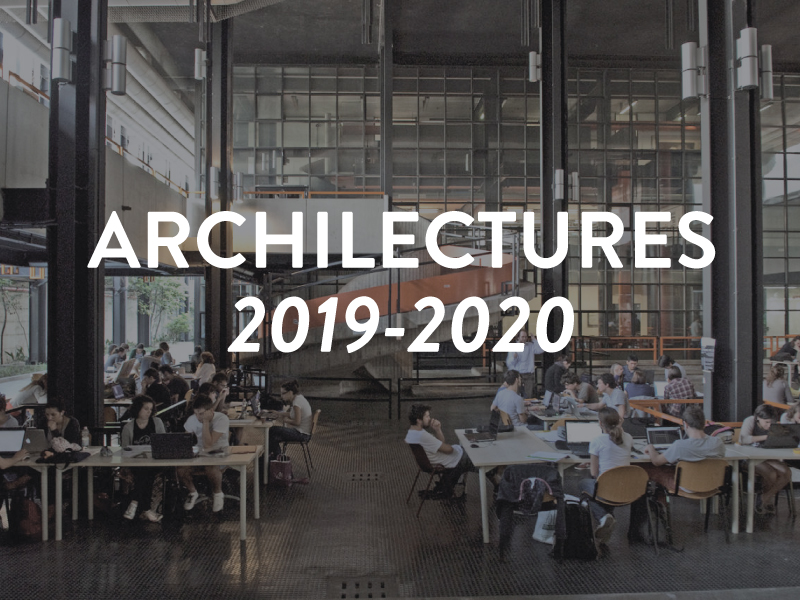 Conferences
The work of the architect is conditioned by a number of factors that delimit and demarcate the architects' field of action. These factors may include the compliance with building codes and urban regulations, the conditions of the site (its topography, its climate, its orientation), the materials and technologies available, construction cost and deadlines, etc.
All of these constraints are not only a fundamental part of the complex problems to be addressed by architects, but they can also be transformed into design opportunities. The lecture will examine how the recognition and willingness to work with given constraints has often led to unexpected solutions and will explore the notion of a Potential Architecture that works with systems of self-imposed constraints, specifically elaborated for each project.
The talk proposes a walk through different artistic practices –from literature to architecture, through painting, photography or music– in order to unfold the thesis that architects can achieve a greater freedom in their work through an apparent limitation of that very freedom.

Carles Muro. Barcelona, 1964. Studied architecture at the ETSA Barcelona, where he graduated in 1991.
Worked with Elías Torres and José A. Martínez Lapeña in Barcelona (1987-1991) and Álvaro Siza in Porto (1992-1993) before setting up in private practice in 1993. Built projects include the Public Market in Inca (Majorca), and the Health Care Centres in Castellar del Vallès and Tordera, near Barcelona. The work of his practice has been extensively exhibited and published worldwide.
He was Unit Master at the Architectural Association School of Architecture (London, 1996-1998) and Director of the Masters Programme "Arquitectura: Crítica y Proyecto" at the Universitat Politècnica de Catalunya (Barcelona, 1998-2002). He has been Visiting Professor at several architecture schools worldwide, and he has also taught at the ETSA Barcelona (1993-2015) and at Harvard University Graduate School of Design (2013-2018). He is currently an Associate Professor of Architecture at the Politecnico di Milano.
He has served as member of the editorial and advisory board of several architectural periodicals and was co-director of the "Pre-Textos de Arquitectura" book series. A selection of his writings was collected in the volume Arquitecturas Fugaces (Lampreave, Madrid, 2007). He has curated several architecture exhibitions and publications and he currently serves as Curator of Architecture at the Serralves Museum of Contemporary Art in Porto (Portugal).
Time
12 November 2019
17:15
Location
Politecnico di Milano, Edificio 11, Aula III B
via Bonardi, 3