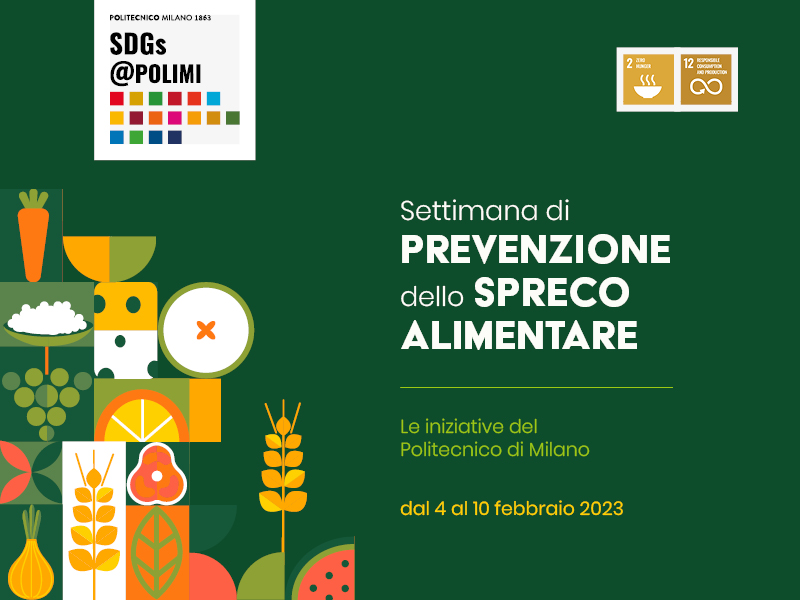 The Politecnico di Milano is promoting the Food Waste Prevention Week.
The 9th National Food Waste Prevention Day is celebrated on 5 February, a fixed appointment that since 2014 has been trying to raise public awareness of food waste. An important theme that has also been included in the ONU Agenda 2030, among the 17 sustainable development goals.
Following the reflections and the work carried out within the 2022 Sustainability Program – SDGs@Polimi and in particular the Sustainability Worksite Reducing food waste (SDG 2), the Politecnico di Milano proposes a series of initiatives to raise awareness on the topic with a week dedicated to awareness against food waste from Saturday 4 February to Friday 10 February.