12 September 2020 until 22 September 2020VENTO Bike Tour 2020 – VIII edition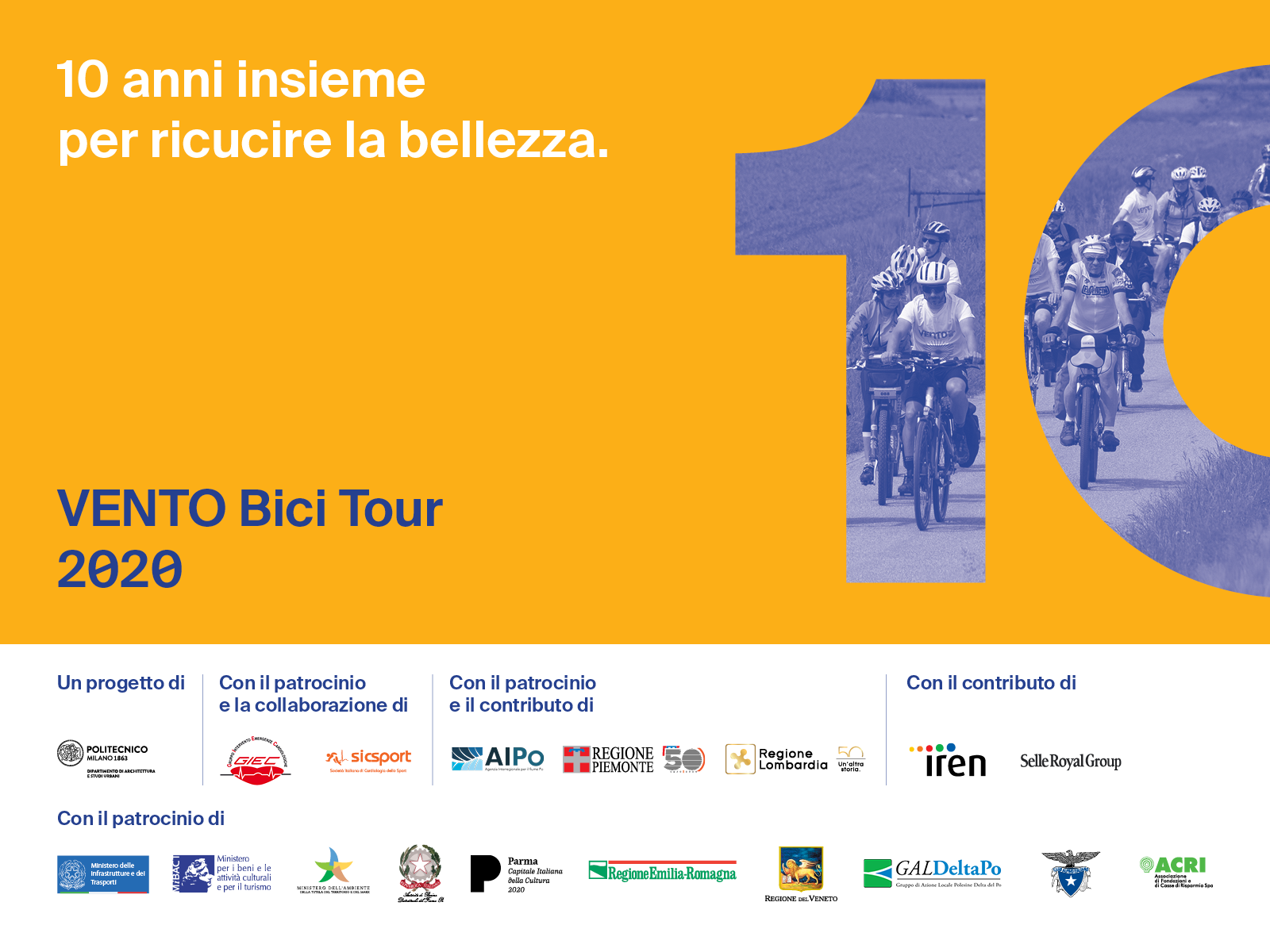 Other
The VENTO Bike Tour, now in its 8th edition, is back during the year that the VENTO project enjoys its 10th anniversary.
Ten years ago, a group of researchers from Politecnico di Milano worked hard to form the conditions that would allow them to implement a project that, at the time, seemed unattainable. Now, this tour is a part of the National System of cycle touristic paths (Sistema Nazionale delle Ciclovie Turistiche). VENTO helped to create that system with the goal of equipping the country with bicycle infrastructure for tourism, to relaunch the more fragile territories and to protect the vocations of places and their inhabitants.
We will ride together, but in a different way from previous years. Many digital contents and social initiatives will show you how much beauty is there along VENTO and how the thread of a cycle infrastructure is able to hold it together and reveal it. Not only digital initiatives, we are also organizing some institutional (on invitation) cycle rides along the 4 priority functional segments that have reached the definitive and executive design phase of the cycle path, and implementation of the interventions.
Dates and events on the site: ventobicitour.it
Time
12 September 2020 until 22 September 2020

Location
VENTO bicycle tour route