19 September 2017 until 13 October 2017 10:00 at 19:00VALENTINO PARMIANI. PAESAGGI DI ARCHITETTURA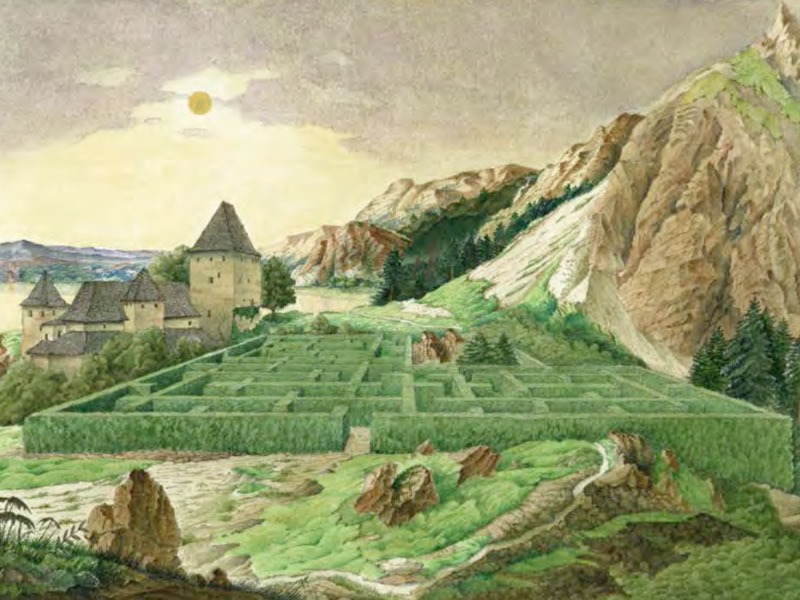 Exhibitions
Curator Gianni Braghieri
Opening on Tuesday 19 September at 17.30
Valentino Parmiani was born in 1943 in Florence and after his studies in Ravenna came to study Architecture at Politecnico di Milano.
From 1985 teaches at Domus Academy in Milan and at University of Urbino. In 1989 is Visiting professor at École Polytechnique Fédéral de Lausanne and teaches landscape design at Bologna University Architecture faculty "Aldo Rossi" from the beginning (1999) to 2015 year of his death.
He works as graphic designer for many magazines like "Il Consenso", "Domus", "Rassegna", "Ottagono", "Modo", "Casabella", "Hinterland", "Casa Vogue", "Abitare", "Interni".
From 1980 to 1990 has been curator of scenographic shows and events for the fashion designer Cinzia Ruggeri.
He works to many design projects and competitions in architecture with Guido Canella, Vittorio Gregotti, Gìo Vercelloni e Gianni Braghieri. An intensive pictorial activity accompanies him throught his life with expositions in important galleries.
In May 2016 the Department of Architecture of Bologna University tributes to his work an important anthological exhibition in Cesena and later in Ravenna.
Time
19 September 2017 until 13 October 2017
10:00 at 19:00
Location
Politecnico di Milano, Spazio Mostre Guido Nardi
Via Ampère, 2 - Milano