20 October 2017 12:00 at 14:00The world at polimi: Georgia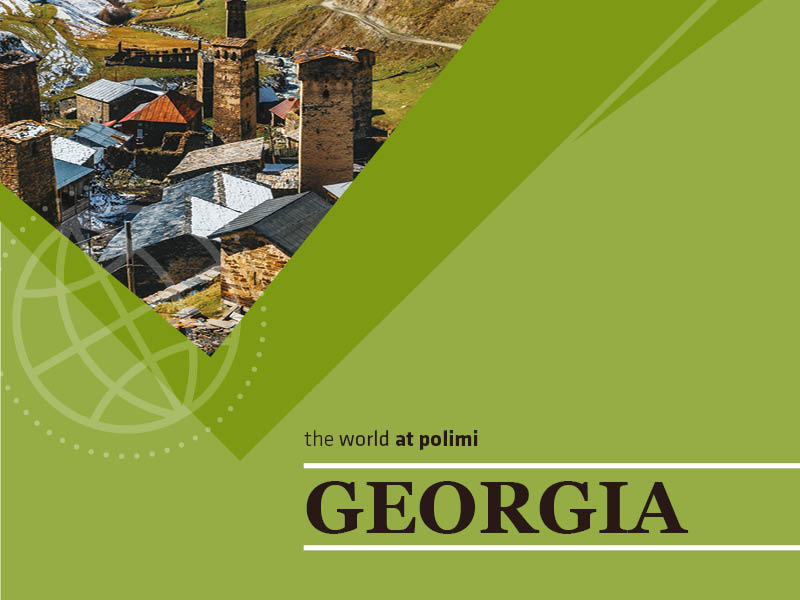 Other
Within the cycle the world at Polimi, the second event organized by Georgian students.
The participant will have the opportunity to learn more about the architecture of Georgia: from the different development phases of its capital city, Tbilisi, to the Soviet architecture which had a great impact on the creation of new urban spaces.
Moreover, the participant will have the chance to learn some key words in Georgian and an alphabet which is unique in the world.
Finally, the participant will be able to taste some typical wine produced in a country which uses one of the most ancient and unique methods of wine making.
Free event upon registration.
Time
20 October 2017
12:00 at 14:00
Location
Politecnico di Milano, Patio di Architettura
via Ampère 2