Da thursday 18 Marzo 2021 a friday 19 Marzo 2021Dalle 16:00 alle 18:00TELLme: towards Sustainable Metropolitan CitiesEvento on line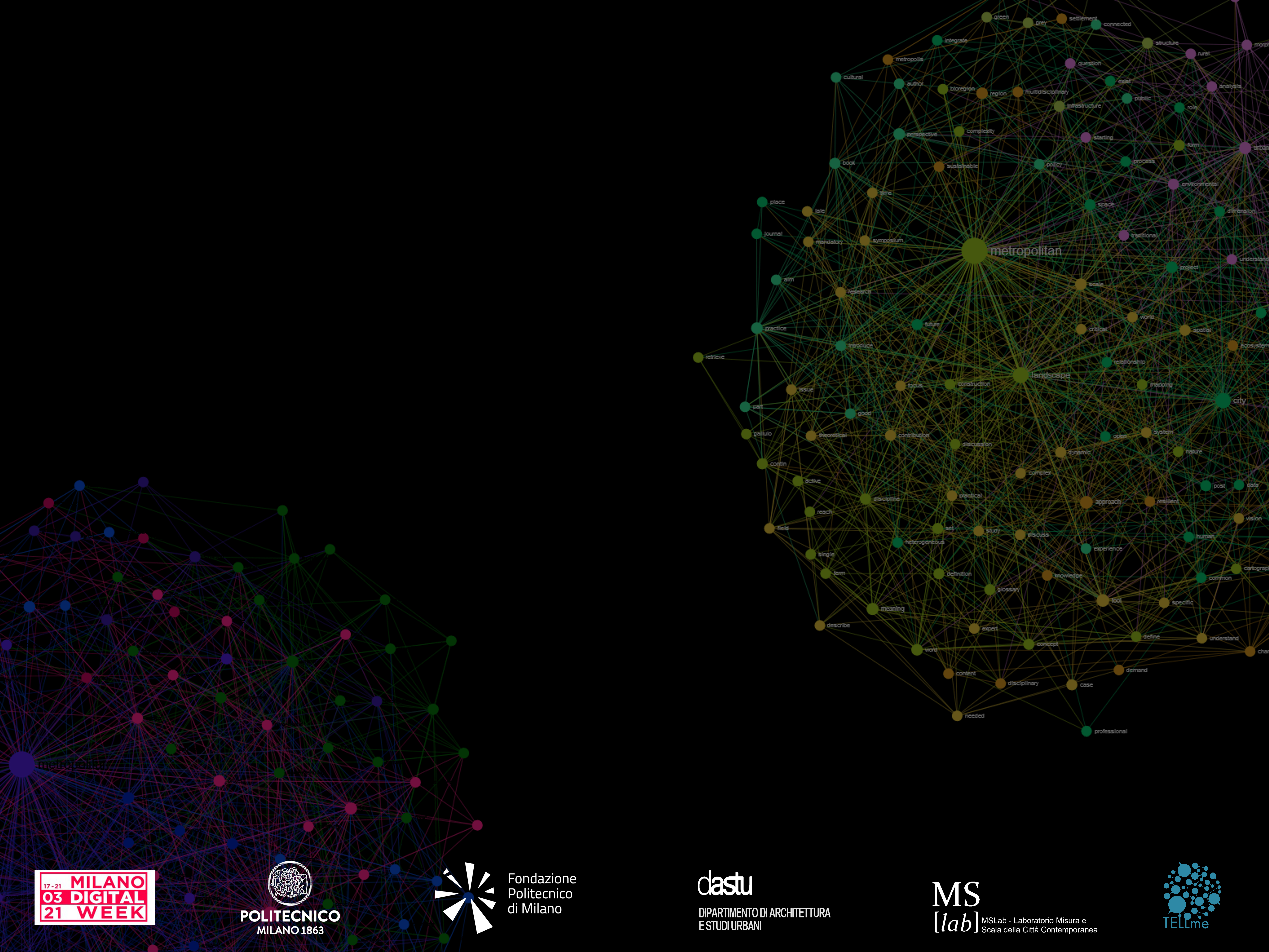 Conferenze
Event Details
L'evento si inserisce nella Milano Digital Week Online.
The aim of dialogue is to investigate on Sustainable and Inclusive spatial solutions at different scales, with different experts from academia, international public administrators and multilateral officials. The purpose is to discover how it is possible to develop and improve sharable knowledge to action for education, and management skills by considering metropolitan project strategies that include: environment, society, green economy and governance. Moreover TELLme digital tool are useful to convey the ontologies and new forms of Metropolitan Discipline's integrated knowledge in order to understand which are the conditions for a collective metropolitan intelligence to develop.
Per partecipare all'evento on-line registrarsi al seguente link.
Gli incontri si svolgeranno secondo il seguente calendario:

18th March:
sessione 1 dalle 16:00 alle 17:00 – Metropolitan Public Good
sessione 2 dalle 17:00 alle 18:00 – Metropolitan Innovation
Link per partecipare alle sessioni 1 e 2
19th March:
sessione 3 dalle 16:00 alle 17:00 – Metropolitan Development
sessione 4 dalle 17:00 alle 18:00 – Metropolitan Environment
Link per partecipare alle sessioni 3 e 4
Date e orari
Da giovedì 18 Marzo 2021 a venerdì 19 Marzo 2021
Dalle 16:00 alle 18:00