13 July 2017 21:30 at 00:00Spettacolo "Piazzolla Tango" con la compagnia NaturalisLab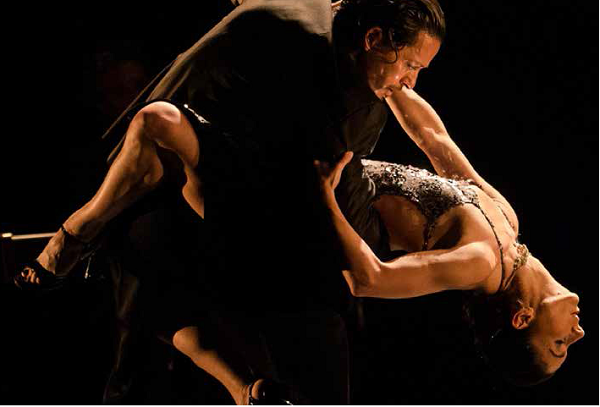 Performances
Event Details
If you are interested in the event fill this  form
PIAZZOLLA TANGO / ABRAZAME
PIAZZOLLA TANGO ABRAZAME
A tribute to tango and to Astor Piazzolla.
The Tango can be secure, shy, perfect and comfortable…
For women it expresses the desire of protection, for men is passion towards the inscrutable female universe.
In PIAZZOLLA TANGO/ABRAZAME modern dance blends with tango. Intense and enchanting melodies of Astor Piazzolla and other tango composers accompany the audience.
Conception, direction and choreography by Luciano Padovani.
Tango Choreography by Tobias Bert, Loredana de Brasi
Dancers: Stefano Babboni, Loredana De Brasi, Jessica D'Angelo, Silvio Grand, Elisa Mucchi, Mirko Paparusso, Rosalie Wanka.
Live music by Cuarteto Tango Spleen
Mariano Speranza: piano
Francesco Bruno: voice and dumbs
Andrea Marras: violin
Daniele Bonacini: double bass
Lights: Luciano Padovani
Stage Costumes: Lucia Lapolla
Production: Naturalis Labor
Time
13 July 2017
21:30 at 00:00
Location
Politecnico di Milano
Piazza Leonardo da Vinci, 32