10 February 2023 14:00 at 18:00SOSpesa a porte aperte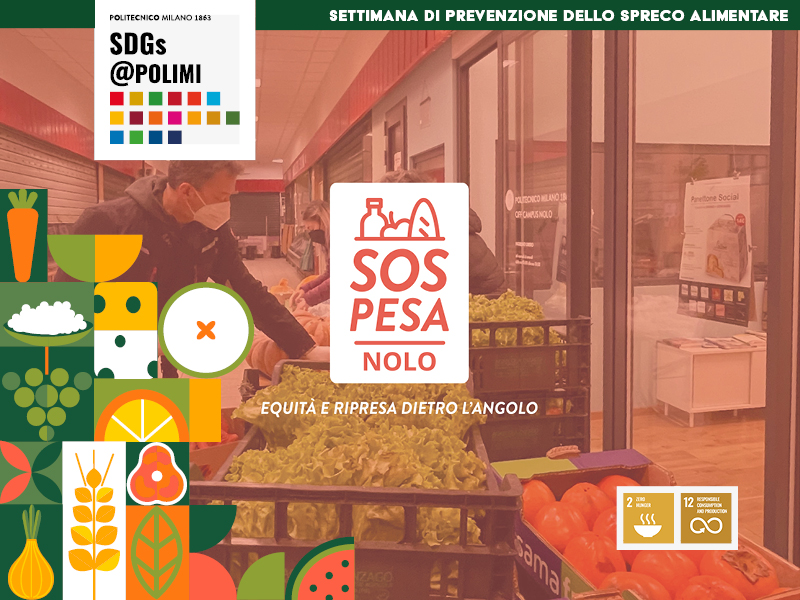 Talks
Event Details
On the occasion of the food waste prevention week organized by the Politecnico di Milano, at Off Campus Nolo, off-site users and volunteers from 2 to 6 pm on Friday 10 February will be available to visitors to tell and show the SOSpesa project.
SOSpesa – equity and recovery around the corner – is an initiative by Off Campus Nolo, the living lab of the Politecnico di Milano, which contributes to the food support of needy people in the Nolo district. Every Friday 20 shopping parcels are distributed, guaranteed thanks to a group of volunteers and a network of supportive local actors coordinated by Off Campus Nolo. The parcels are made up of fresh food purchased from the merchants of the Crespi Market and vegetables from the surplus of the Milanese fruit and vegetable markets, thanks to the collaboration with RECUP.
The project is winner of the Polisocial Award 2021.
Even with free admission.
Time
10 February 2023
14:00 at 18:00
Location
Off Campus Nolo, Milano
Viale Monza 54