8 March 2021 16:00 at 17:30International Women's Day: LAS SIN SOMBRERO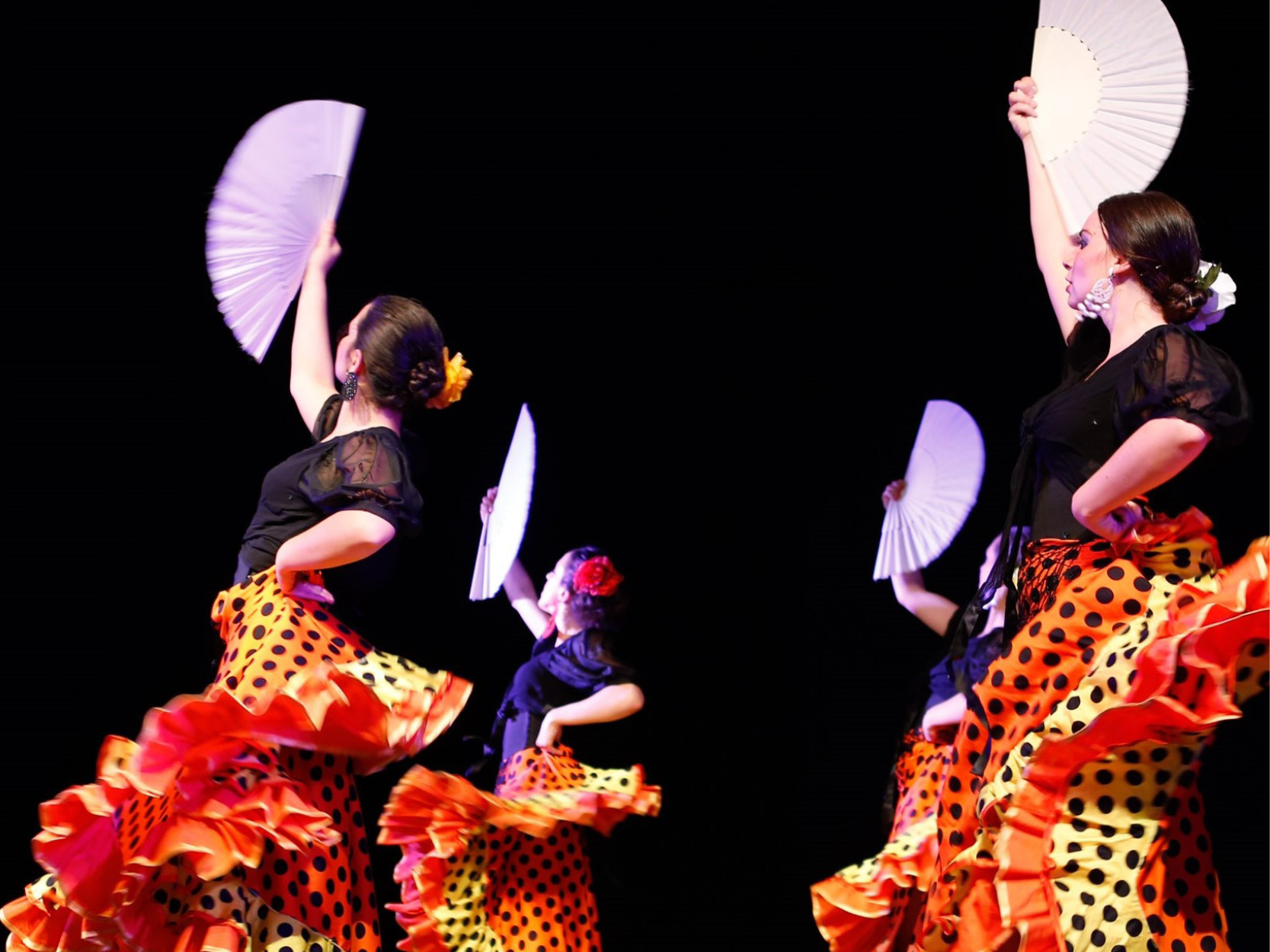 Performances
Event Details
In date 8 March 2021 from 4 to 5.30 pm the Unified Guarantee Committee in collaboration with the Compañía Ballet y Flamenco Mara Terzi will celebrate the International Women's Day by proposing the Flamenco ballet, "Las Sin Sombrero", to commemorate all socials, economics and politics conquests of women.
The exhibition intends retrace by the ballet, the history of an intellectual and artist women's group born between 1898 and 1914. These women, known with the name of "Women without hat" due to their habit to appear in public removing their hat as symbol of rebellion towards the men's supremacy, scandalous act to that period, were forgotten by the famous spanish generation of 1927. This particular acts allowed them to express their beliefs and worries in a world which always forced them to be submitted to the men.
"Sin Sombrero" is an exhibition where music and ballet interweaving in a continuum changing of colours, sensations and emotions guide the spectator towards the imaginary  fascinating and magical  world of Flamenco dominated by dances more representative: Sevillanas, Guajira, Alegrias, Serrana, Farruca, Tango e Rumbas.
Coreographies of Compañía Ballet y Flamenco Mara Terzi (https://www.maraterzi.com)
Program
4 pm
Presentation of Unified Guarantee Commitee , the Counselling desk for work-related distress and of the  Confidential Counsellor
Fiammetta Costa, Alice Fattori, Annalisa Rosiello
4.20 pm
Introduction
Mara Terzi
4.30 pm
Exhibition
Compañía Ballet y Flamenco Mara Terzi
 If you are interested in take part to the event please fill in the form at the link (subject to availability)
The event will be trasmitted by Microsoft Teams Platform.
For information write to cug-segretereia@polimi.it 
Time
8 March 2021
16:00 at 17:30
Organizer
Politecnico di Milano - CUG