1 December 2021 18:00Roadmap to the Future: European conversations at Polimi - Diritti e Democrazia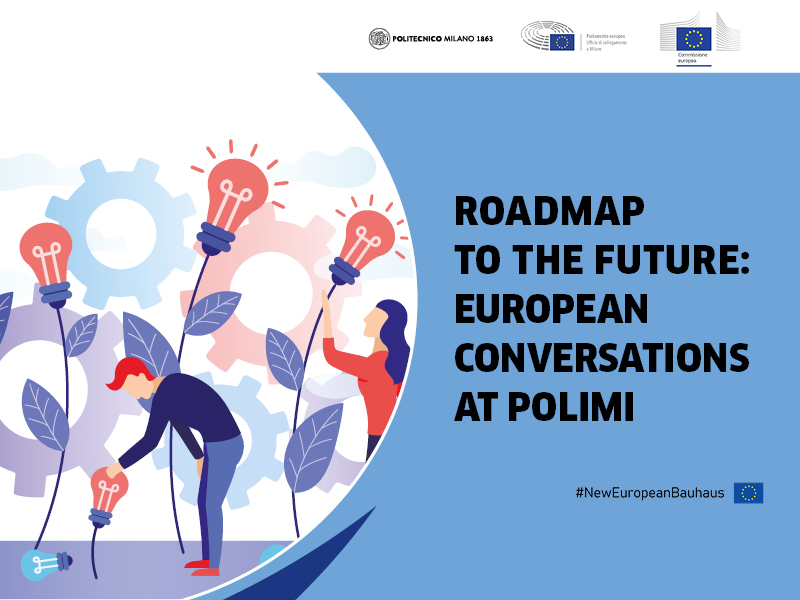 Conferences
Event Details
EVENT IN PERSON AND ONLINE
Starting from the priorities set by the European Commission for 2019-2024, Politecnico di Milano organizes a series of talks about the ongoing transformations in the society and about common challenges of the future.
The programme is organized in collaboration with the Italian Representation of the European Commission and by the Office of the European Parliament in Milan.
At the event, about rights and democracy, will participate:
Isabella Tovaglieri, Member Committee on Women's Rights and Gender Equality, European Parliament
Francesco Fusaro, Policy officer del Directorate-General Migration & Home Affairs – Unit Legal pathways and integration, European Commission
Carolina Pacchi, professor of Urban and Regional Planning, Politecnico di Milano
Moderator: Micaela Cappellini, Il Sole 24 Ore
To attend the event please register here.
Confirmations in presence will be accepted until capacity is reached.
To attend the event online click here.
The event in person will be held in Italian.
For the online event is available the English translation.
Time
1 December 2021
18:00
Location
Politecnico di Milano, Aula Magna
Piazza Leonardo da Vinci, 32 - Milano