thursday 8 Novembre 2018Dalle 18:00November Conferences 2018 - Ricardo Flores, Eva Prats - Barcelona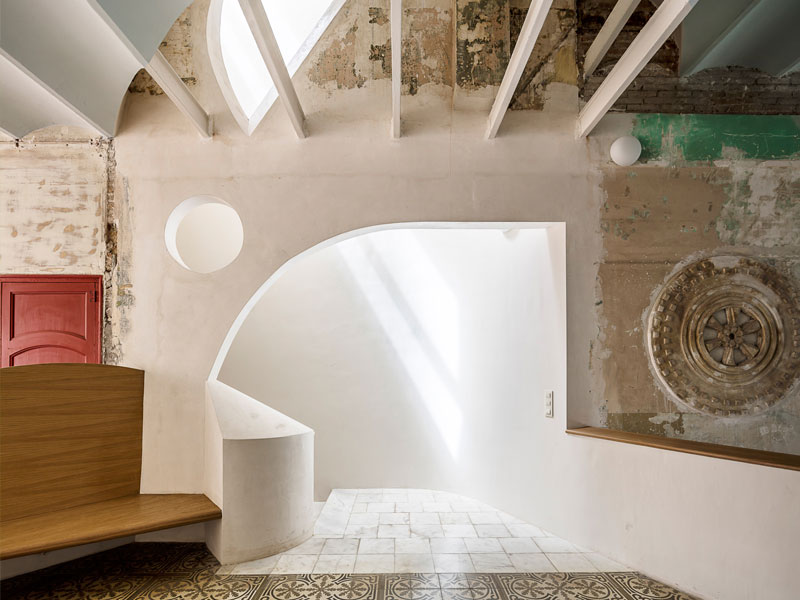 Conferenze
Event Details
Tornano al Politecnico di Milano i grandi protagonisti dell'architettura contemporanea internazionale per discutere e presentare le loro filosofie e ricerche progettuali, attraverso le numerose opere già realizzate e in corso. L'occasione è la settima edizione delle Conferenze di Novembre, quest'anno dedicate ai progettisti di Barcellona, organizzate con il coordinamento scientifico di Matteo Ruta, in collaborazione con la fondazione tedesca Sto Stiftung.
Le Conferenze di Novembre si svolgono come sempre in parallelo con i cicli analoghi organizzati in altre prestigiose università europee: Stoccarda, Praga, Londra, Graz e Parigi.
Primo appuntamento con:
Ricardo Flores e Eva Prats dello studio Flores i Prats di Barcellona http://floresprats.com/
Flores & Prats is an architectural office dedicated to the confrontation of theory and academic practice with design and construction activity. They have worked in rehabilitation of old structures for new occupations, in the design of public spaces with neighbour's participation, as well as in social housing and their capacity to create community. Their work obtained among others the Grand Award in Architecture at the Royal Academy of Arts of London for their Mills Museum in Mallorca, the City of Barcelona Award and the Special Mention at the Spanish National Awards for the Sala Beckett International Drama Centre and the City of Palma Award for the Cultural Centre Casal Balaguer. They have been nominated for the Mies van der Rohe Awards 2005, 2015 and 2016, and exhibited at La Biennale di Venezia 2012, 2014, 2016 and 2018. Eva and Ricardo are professors of Design Studio at the School of Architecture of Barcelona and at the RMIT of Melbourne, and have directed design workshops in universi¬ties of the United States, South America, Europe and Australia.
La conferenza si terrà in lingua inglese.
Date e orari
giovedì 8 Novembre 2018
Dalle 18:00
Luogo
Politecnico di Milano - Aula IV
Via Ampère, 2 - Milano