23 March 2022 20:00A new ecology of beauty. Italian design seeding a sustainable futureEvento online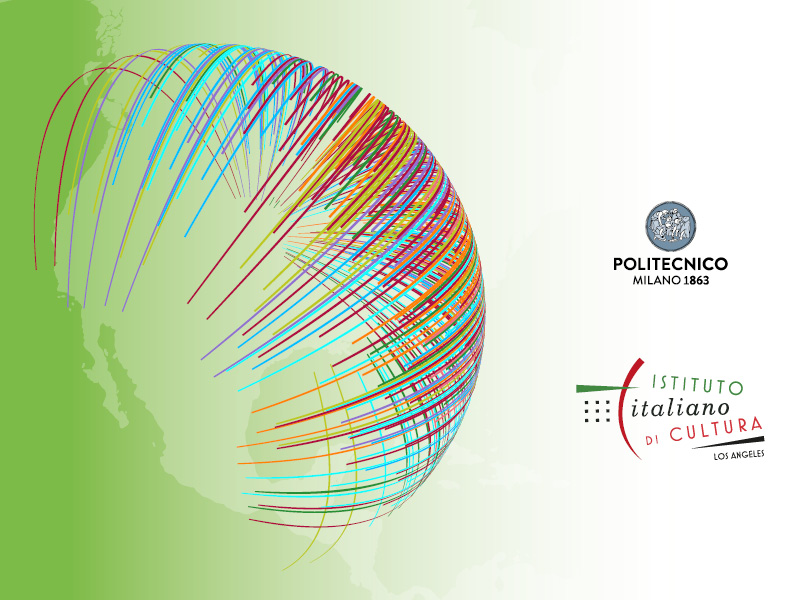 Talks
Event Details
IN THE OCCASION OF THE ITALIAN DESIGN DAY 2022
Italian Design Day is an annual celebration of Italian Design launched in 2017 by the Ministry for Foreign Affairs and International Cooperation, in collaboration and with the support of the Ministry of Culture. This year's theme is Re-Generation. Design and new technologies for a sustainable future.
A new ecology of beauty. Italian design seeding a sustainable future
Design and beauty are in our Italian DNA, SUSTAINABILITY is in our future.
Join us for a hybrid one-hour talk focusing on the roots of Italian design as well as how top young designers and brands are redefining the idea of "Made in Italy" and presenting design as a tool for an environmentally sustainable, socially equitable, and culturally inclusive future.
The panel will include a keynote address by Prof. Paola Bertola (Politecnico di Milano | Ambassador of the Italian Design Day 2022 in Los Angeles) who will also moderate the contributions of award-winning designer and co-founder of Eligo, Alberto Nespoli, AIALA's 2022 Committee on the Environment Chair, Miranda Gardiner, and the representatives of two Italian brands in the Melrose Design District, Robina Benson (Paola Lenti) and Moreno Vitaloni (Giorgetti).
Welcome remarks by the Consul General of Italy in Los Angeles, Silvia Chiave, the Italian Trade Commissioner, Alessandra Rainaldi, and the Director of Italian Cultural Institute in Los Angeles, Emanuele Amendola.
For more information and registration click here