12 May 2020 until 13 May 2020 00:00 at 00:00The Salesman | International Film Festival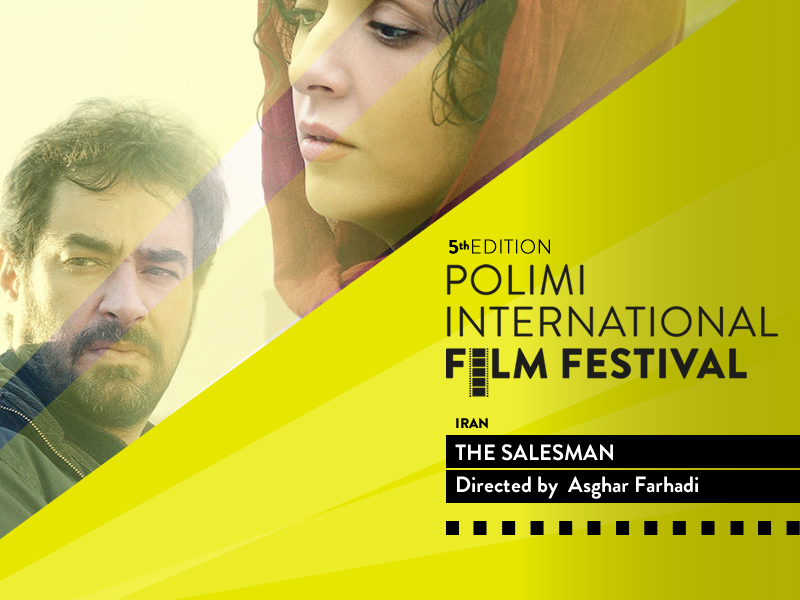 Film
Directed by Asghar Farhadi, with Shahab Hosseini, Taraneh Alidoosti, Mina Sadati.
IRAN, 2016 – runtime 124 minutes
Original language with English subtitles – free event upon registration, from 13 April 2020.
12 May 2020 | 17.30 – Campus Bovisa Durando, Aula Castiglioni, Ed. B1
13 May 2020 | 17.30 – Campus Leonardo, Auditorium, via Pascoli 53
Forced to leave their home in the center of Teheran, Emad and Rana, a couple of actors, accept the new accommodation found by a friend, not knowing that the previous tenant had a dubious reputation. One day Rana opens the door, convinced to see her husband, but she is attacked by a client of the woman. Emad, obsessed, hunts the man without wanting to involve the police.
On parallel is The Death of a Salesman, the pièce by Miller that the company of the two actors is putting on stage.
The movie won the Oscar 201 for the Best Foreign Language Film of the Year.
Time
12 May 2020 until 13 May 2020
00:00 at 00:00