tuesday 17 Dicembre 2019Dalle 18:00POLImoon | From Earth to Space: biomedical cardiovascular research for future space missions @POLIMI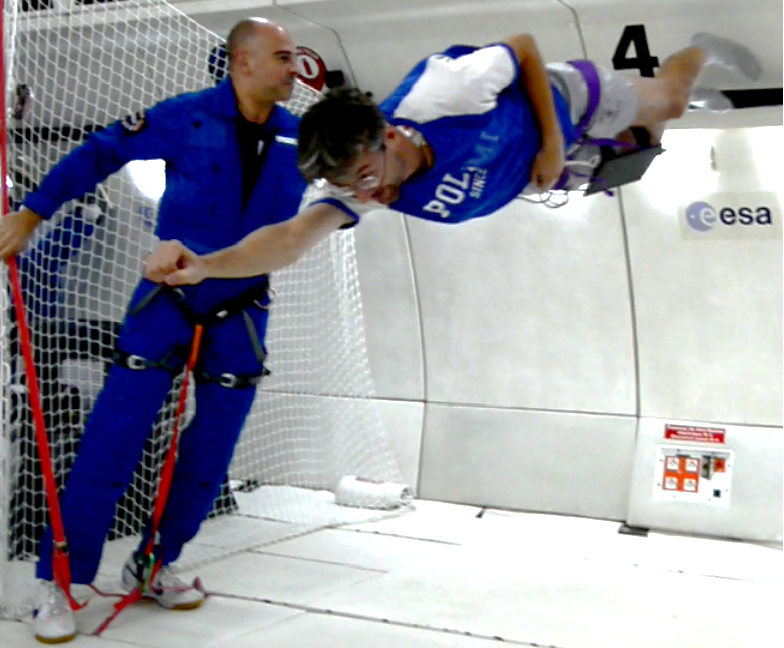 Conferenze
Event Details
POLImoon

POLIMI EVENTS WITHIN THE 50th ANNIVERSARY OF THE MOON LANDING
Scientific Seminar with
ENRICO G. CAIANI
Future space exploration class missions increase the complexity of the scenarios relevant to the risk connected to human spaceflight. In order to be prepared mitigating such risks and developing proper countermeasures, several opportunities of research in the biomedical field are available, both as space analogues and through experiments using the International Space Station (ISS).
In this scientific seminar, the experience cumulated @POLIMI in the last fifteen years during several studies in the field of cardiovascular research in microgravity by  Prof. Caiani and his team will be shared, together with future directions of research from Earth to Space and viceversa.
Enrico G Caiani, PhD, is an Associate Professor of Biomedical Engineering and eHealth  at Politecnico di Milano, Italy, and Associate Member at the Institute of Electronics, Information and Telecommunication Technologies (IEEIIT), CNR. His core research activities involve cardiovascular space physiology, biomedical image processing and digital health applications. Since 2001, he has been involved in 13 ESA research projects, both as international PI or co-I, involving parabolic flights (>900 parabolas flawn), bed rest studies, or ISS experiments. In 2001-2002, he was one of the three finalists in the ASI call for one Italian Astronaut, and he received medical certification for long-term spaceflight.
He is involved at different levels in the European Society of Cardiology (ESC), where he is the past-Chair of the Working Group on e-Cardiology, and the vice-Chair of the Digital Health Committee, in addition to be part of the Advocacy and Regulatory Affairs Committee and representing the ESC at European level (Medical Device Coordination Group – DG GROW). He has authored >100 peer-reviewed articles published in international journals and six book chapters.
Date e orari
martedì 17 Dicembre 2019
Dalle 18:00
Luogo
Politecnico di Milano, aula L12, Building B12, DAER
via La Masa, 34 - 20156 Milano