11 November 2018 10:00PolimiRun Winter 2018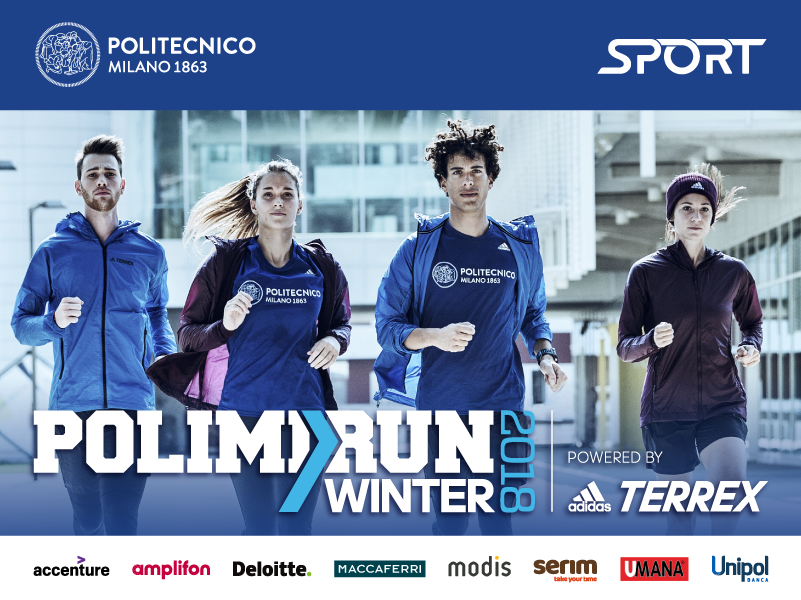 Other
PolimiRun Winter 2018 powered by adidas TERREX is the new winter Non-competitive and competitive trail run (off road), 10 km long, organized by Politecnico di Milano. The money raised with the registrations will be entirely used for scholarships dedicated to Polimi deserving students.
The race is open to everyone and the registrations went sold out in a few hours reaching the number of 1000 PolimiRunners for this winter edition.
PolimiRun Winter 2018 will take place on Sunday, November 11; start at 10 am from Lecco Campus: the route will cross some small villages around Lecco and will pass on mountain trails with a D+ of 410 m, with a maximum gradient of 36% and a medium slope of 8%.
The non-competitive run will be timed too, with one-time-use chip provided with the run bib.
For the Competive run you must have a FIDAL membership or a RUNCARD.
Time
11 November 2018
10:00
Location
Politecnico di Milano, Polo Territoriale di Lecco
Via G. Previati, 1/c - Lecco