28 May 2023 08:30PolimiRun Kids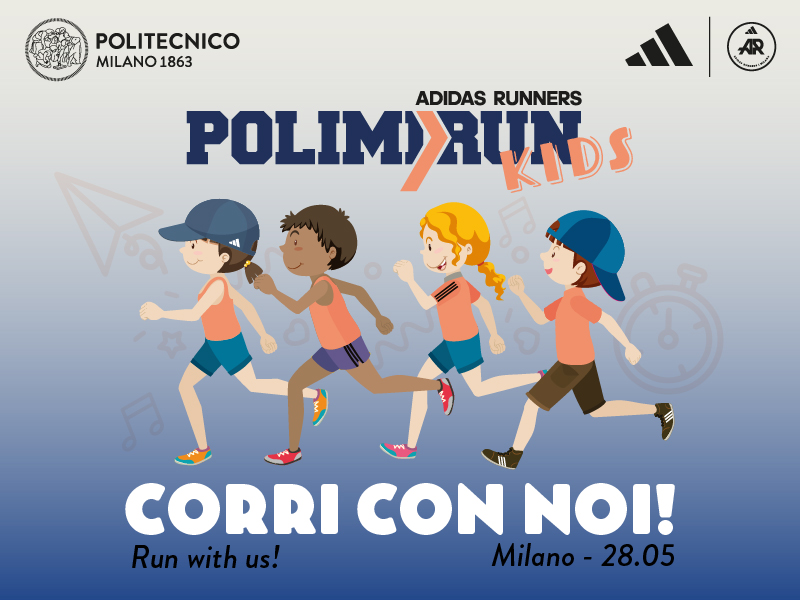 Other
Event Details
The PolimiRun Kids is the race of Politecnico di Milano dedicated to children from 1 to 13 years old. A variable route based on age, from 500m to 2km with departure and arrival at the Bovisa Lambruschini campus where the PolimiRun Spring 2023 village will be set up.
The race will be held on Sunday 28 May starting at 9:30 am. At the end of the route, you can continue having fun with the inflatables and the many surprises in the PolimiRun village!
Do you want to introduce Politecnico to your children, grandchildren, cousins? Do you want to let them spend a day full of sport and fun? PolimiRun Kids is the one for you!
Location
Politecnico di Milano, Campus Bovisa Lambruschini
Via Raffaele Lambruschini, 20156 Milano