9 October 2022 09:00PolimiRide 2022: jump on your bike for the first bicycle race of the Politecnico!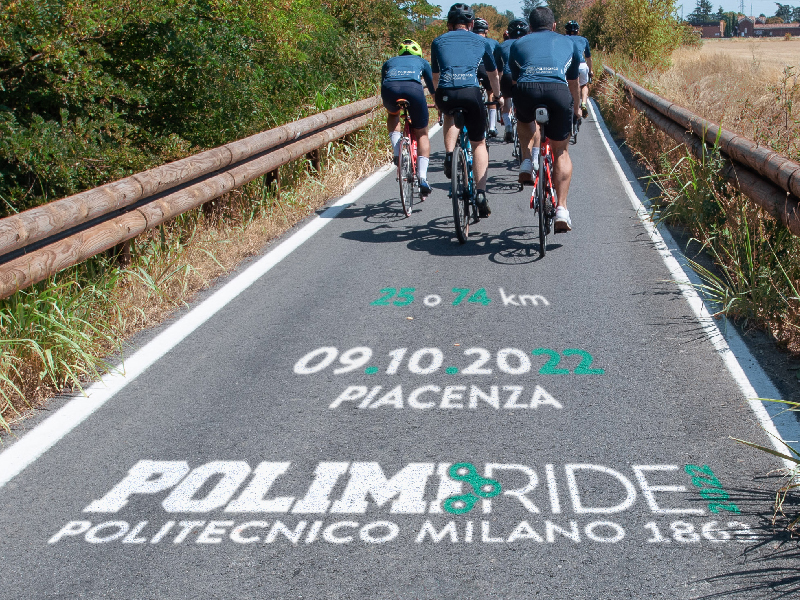 Other
Event Details
Do not miss the first edition of the bicycle race organized by the Politecnico di Milano which will become an annual event travelling among its campuses outside of Milan.
There are two circular routes to choose from, both departing from Piacenza: one of 25 km flat, really suitable for everyone, perfect for spending a morning of sport and fun in good company to discover the city of Piacenza and the banks of the Po and Trebbia rivers; and one of 74 km for true lovers of challenges with about 1000 m of elevation gain, open to both cyclists and amateurs.
Registration is open: notify your friends, colleagues and family and take advantage of the first few days at a reduced price, € 15 instead of € 25, including official PolimiRide 2022 shirt.
Location
Politecnico di Milano, Polo Territoriale di Piacenza
Via Scalabrini, 76 - Piacenza