12 September 2019 21:00Polimifest: 70 in Blues - Treves Blues Band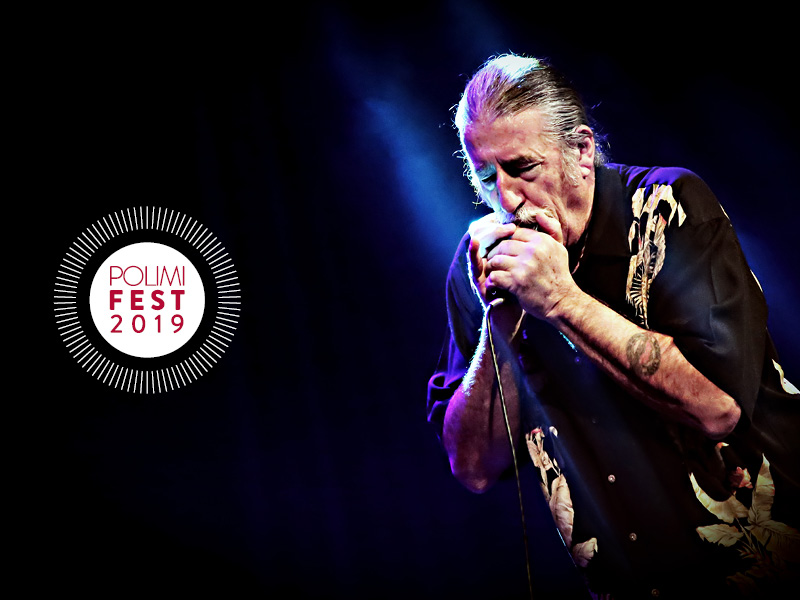 Concerts
70 IN BLUES is the new Treves Blues Band tour. It will take place on stages all over Italy to celebrate the band's leader, Fabio Treves, who in 2019 celebrates his 70 years of a life dedicated to Blues music.
The adventure of Treves Blues Band began in 1974 when a young harmonica player from Lambrate decided to start with an "impossible mission": to spread the values ​​of the Blues, its history and its great performers. The harmonicaist was Fabio Treves, from here on renamed the "Puma of Lambrate", who with his band traveled a lot in Italy and all around the world to make people know the Italian BLUES. His concerts are a journey through the history of this music, from the first work songs to the archaic and country songs, from the Chicago electric blues to the more modern one.
Line-up:
Fabio Treves – harmonica, vocals
Alex "Kid" Gariazzo – guitar, vocals
Massimo Serra – drums
Gabriele "Gab D" Dellepiane – bass
Spazio Ovale, via Candiani 72
Free admission subject to availability.
Time
12 September 2019
21:00
Location
Politecnico di Milano, Campus Bovisa, Scuola di Design
Via Candiani 72 - Milano