thursday 15 Novembre 2018Dalle 18:00 alle 20:00November Conferences 2018 - Fermín Vázquez - Barcelona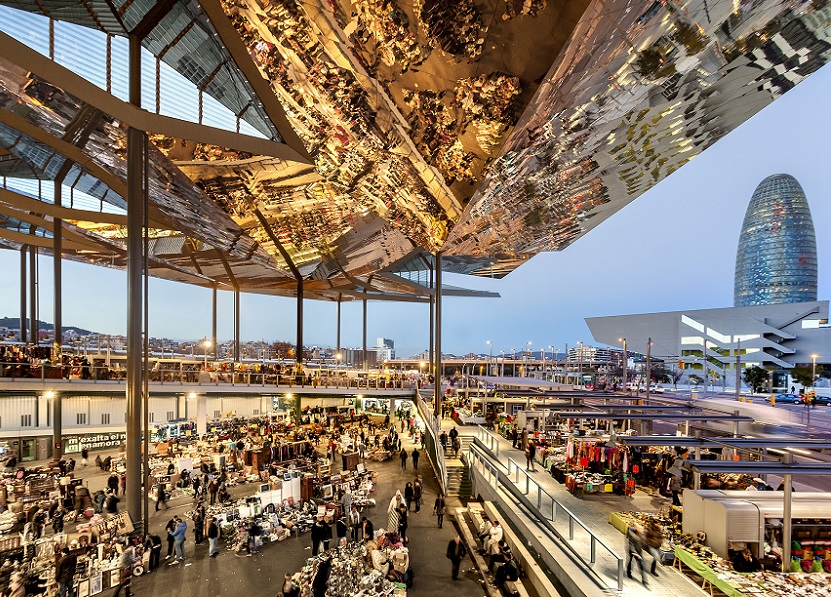 Conferenze
Event Details
Tornano al Politecnico di Milano i grandi protagonisti dell'architettura contemporanea internazionale per discutere e presentare le loro filosofie e ricerche progettuali, attraverso le numerose opere già realizzate e in corso. L'occasione è la settima edizione delle Conferenze di Novembre, quest'anno dedicate ai progettisti di Barcellona, organizzate con il coordinamento scientifico di Matteo Ruta, in collaborazione con la fondazione tedesca Sto Stiftung.
Le Conferenze di Novembre si svolgono come sempre in parallelo con i cicli analoghi organizzati in altre prestigiose università europee: Stoccarda, Praga, Londra, Graz e Parigi.
Secondo appuntamento con:
Fermín Vázquez dello studio b720  Fermín Vázquez Arquitectos – http://b720.com/
Fermin Vazquez became an architect in 1988. He graduated at the ETSAM and did his doctoral studies at the Barcelona School of Architecture (ETSAB).
He is the head of b720 Fermín Vazquez Arquitectos, firm he founded with Ana Bassat in 1997. They have offices in Barcelona, Madrid and Sao Paulo.
b720 is an international practice, with the main office in Barce­lone. Operates globally from Brazil and Spain, in projects located in over a dozen different countries. The firm's work has been ex­hibited in many events and museums like the Venice Biennale, la Cité de Paris and the NY MoMa. b720 has won numerous prizes and awards like the RIBA Award, the World Architecture Festival Award, four ASPRIMA-SIMA awards, the 2011 Emporis Skyscraper Award, two AIT, a WAN Awards and the European Public Space Award among many others.
The following projects can be mentioned among b720 better known works:
The Agbar Tower -in association with Jean Nouvel Architectures-, the Lleida-Alguaire Airport, the Torico Square in Teruel, La Mola Conference Center in Barcelona, the Barcelona City of Justice and the America's Cup Building in Valencia -both in association with David Chipperfield Architects-, the Fira Towers – in association with Toyo Ito Architects-, the Gran Casino Costa Brava in Lloret de Mar and the Encants Market in Barcelona.
More recently, the firm's been working on the new Cais Maua Harbour waterfront in Porto Alegre, the new 70.000 inhabitant neighbourhood in Brasilia and several projects in Barcelona as the refurbishment of the Lycée Français Nursery School and the refurbishment of Jaume I Tower In Barcelona's Port.
La conferenza si terrà in lingua inglese.
Date e orari
giovedì 15 Novembre 2018
Dalle 18:00 alle 20:00
Luogo
Politecnico di Milano - Aula IV
Via Ampère, 2 - Milano