venerdì 18 settembre 2020Dalle 20:00Milano Arch Week 2020 - Benedetta Tagliabue - Lecture online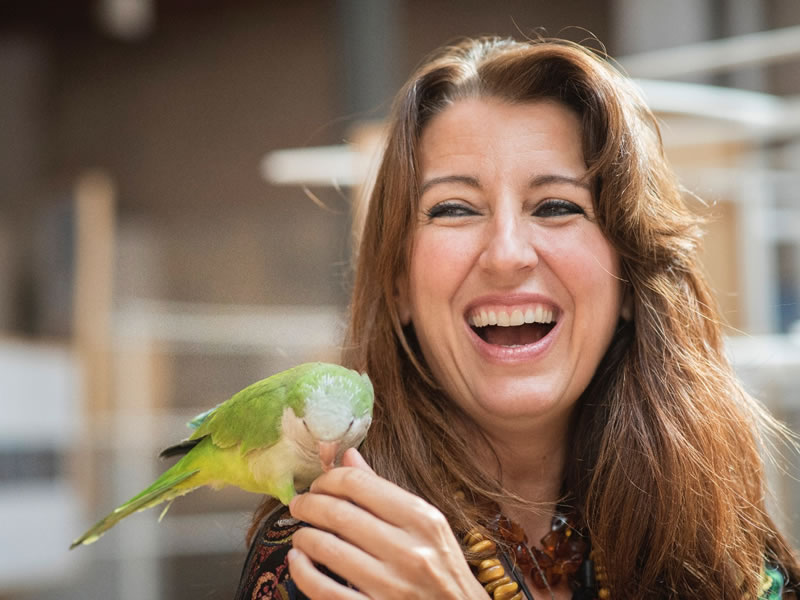 Conferenze
La quarta edizione Milano ArchWeek – la manifestazione dedicata all'architettura, alle trasformazioni urbane, agli spazi di cittadinanza e al futuro delle città con la direzione artistica di Stefano Boeri, Presidente di Triennale Milano, e il contributo scientifico del Politecnico di Milano – ospita venerdì 18 settembre alle ore 20 la proiezione nel Patio di Architettura della lecture online di Benedetta Tagliabue, architetta spagnola fondatrice dello Studio Miralles Tagliabue EMBT. Introduce Matteo Ruta

La manifestazione, parte del palinsesto di Yes Milano, è promossa da Triennale Milano insieme a Comune di Milano e Politecnico di Milano, in collaborazione con la Fondazione Giangiacomo Feltrinelli, che promuove la nuova edizione di About a City.
Iscrizione obbligatoria per assistere alla proiezione della conferenza in diretta streaming nel Patio di architettura
Bio
Benedetta Tagliabue studied architecture at the Istituto di Architettura di Venezia (IUAV) and currently acts as director of the international architecture firm Miralles Tagliabue EMBT, founded in 1994 in collaboration with Enric Miralles, based in Barcelona, Shanghai and Paris.
Among her most notable projects built are the Scottish Parliament in Edinburgh, Diagonal Mar Park, the Santa Caterina market in Barcelona, Campus Universitario de Vigo, and the Spanish Pavilion at the 2010 Shanghai World Expo which was awarded the prestigious RIBA International "Best International Building of 2011" award.
Current studio projects include the Business School of Fudan University in Shanghai, office towers in Xiamen and Taichung, public spaces of HafenCity in Hamburg Germany, the metro station Clichy-Montfermeil in Paris, France (1st prize in competition), the Naples Underground Central Station in Italy, among others.
Her studio works in the fields of architecture, design of public spaces, rehabilitation, interior and industrial design. Her poetic architecture, always attentive to its context, has won international awards in the fields of public space and design.
In the teaching field, she has been a visiting professor at Harvard University, Columbia University and Barcelona ETSAB, lecturing regularly at architecture forums and universities, and is part of jurors around the world, e.g. the Princesa de Asturias awards and since 2014 she is part of the jury of the Pritzker Prize. In 2004 she received an honorary doctorate from the Faculty of Arts and Social Sciences, Edinburgh Napier University, Scotland.
Her work received the RIBA Stirling Prize in 2005, the National Spanish Prize in 2006, the Catalan National prize in 2002, City of Barcelona prize in 2005 and 2009, FAD prizes in 2000, 2003 and 2007.
She received the 2013 RIBA Jencks Award, which is given annually to an individual or practice that has recently made a major contribution internationally to both the theory and practice of architecture. And in May 2019, she received the Cross of Sant Jordi granted by the Generalitat of Catalonia for the excellence of her professional practice in the field of architecture worldwide.
She is also the director of the Enric Miralles Foundation, whose goal is to promote experimental architecture in the spirit of her late husband and partner Enric Miralles.
La conferenza sarà visibile in streaming sulle pagine Facebook di Milano Arch Week, Triennale Milano, Politecnico di Milano (quelle di venerdì 18) e sul canale Triennale Milano Youtube. 
Date e orari
venerdì 18 settembre 2020
Dalle 20:00
Luogo
Politecnico di Milano, Patio di Architettura
via Ampère 2