18 October 2019 until 7 November 2019Mies van der Rohe. The architecture of the city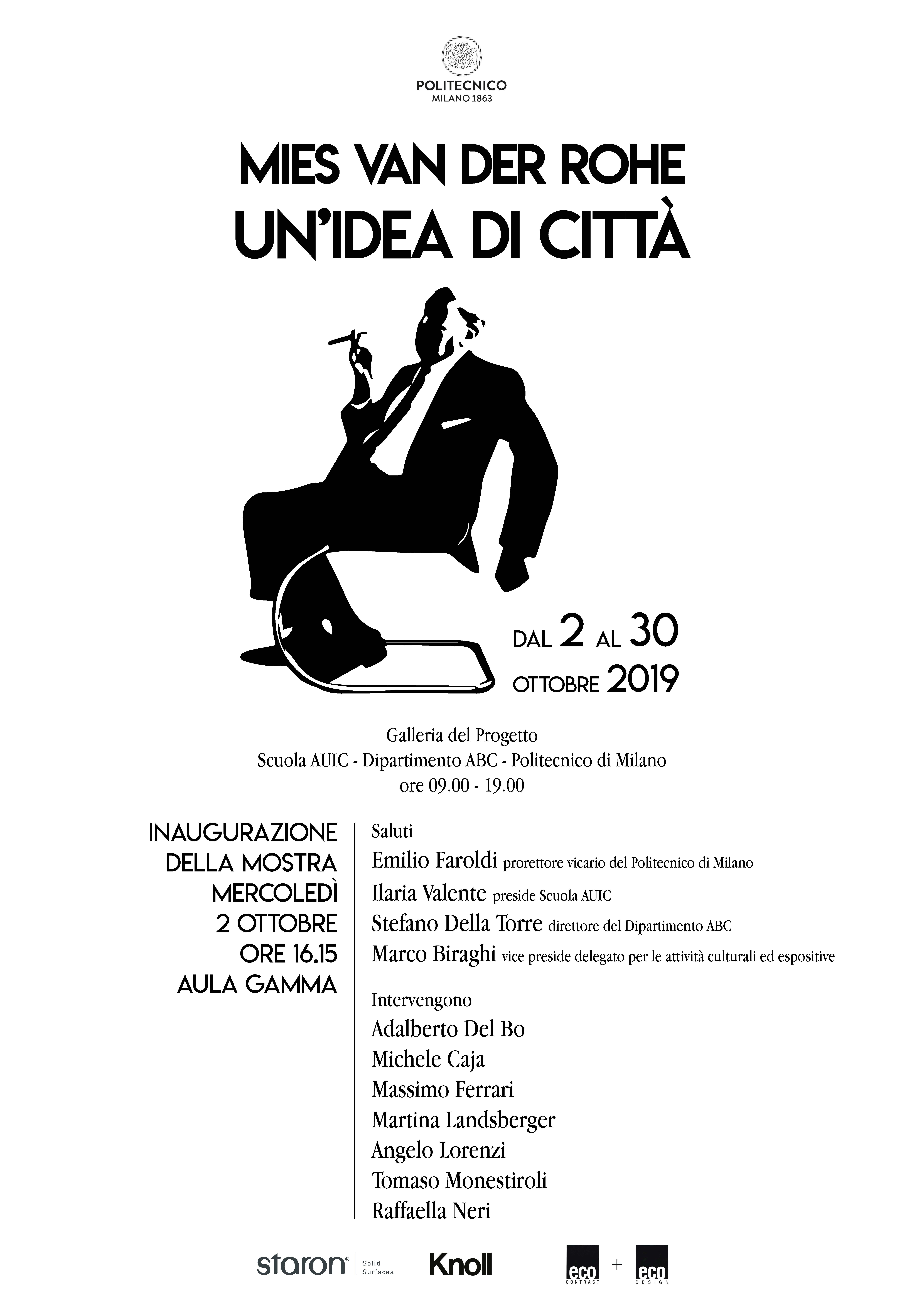 Exhibitions
On the 50th anniversary of the death of Ludwig Mies van der Rohe, the Politecnico di Milano, the AUIC-School of Architecture Urban Planning and Construction Engineering and the ABC Department would like to commemorate the Master through an Exhibition and an International Conference.
The Conference focuses on the theoretical-design aspects of the complex relationship between architecture and the city in Mies's work which includes the contribution of invited experts who themselves have operatively interacted with the built work of Mies. The Conference also involves the participation of architects and selected researchers with a call for papers.
Detailed info on the conference website: www.conferencemies.polimi.it
The exhibition was made possible thanks to the contribution of Staron Solid Surface, Knoll and Eco Contract + Eco Design.
Staron Solid Surface promotes a design competition aimed mainly at students. All documentation is available to this link: www.staron-contest.com.
Contacts: conference-mies-dabc@polimi.it
Time
18 October 2019 until 7 November 2019

Location
Politecnico di Milano, Galleria del Progetto
Via Ampère, 2 - Milano