7 April 2020 until 8 April 2020 17:30 at 19:30Les Choristes | International Film Festival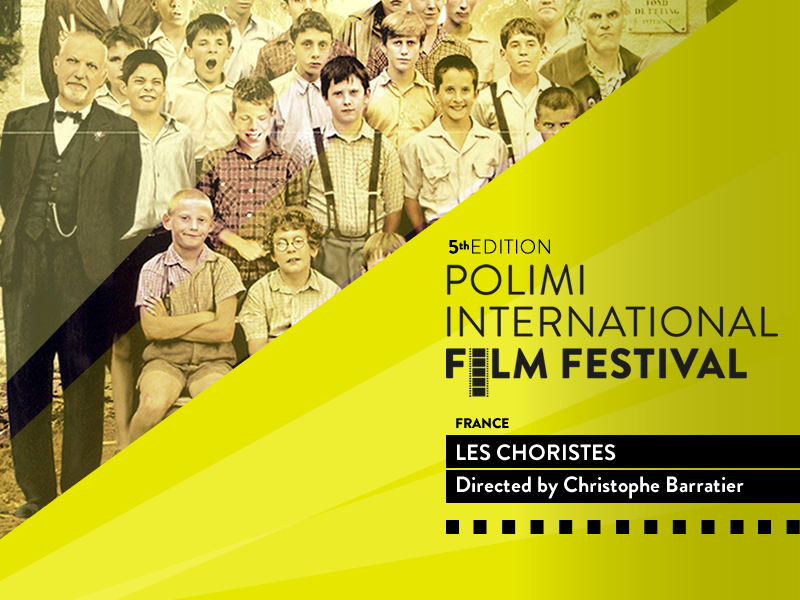 Film
Directed by Christophe Barratier, with Gérard Jugnot, François Berléand, Jean-Baptiste Maunier, Kad Merad, Jean-Paul Bonnaire.
France/Switzerland, Germany, 2004 – runtime 97 minutes.
Original language with English subtitles. Free event upon registration, available from 9 March 2020.
7 April 2020 | 17.30 – Bovisa Durando Campus, Castiglioni room, Building B1
8 April 2020 | 17.30 – Leonardo Campus, Auditorium, via Pascoli 53
France, 1949. A failed composer, with the measured sensitivity of a great and dignified loser, is hired as a supervisor in a re-education institution for minors but, against the severity of the cynical director, he contrasts the sweetness of his music lessons. Inspired by the 1947 film "La Cage aux Rossignols".
Nominee to the Oscar Awards in 2005 for Best Foreign Language Film and Best Achievement in Music Written for Motion Pictures, Original Song "Vois sur ton chemin", Bruno Coulais (Composer) and Christophe Barratier (Lyrics).
Time
7 April 2020 until 8 April 2020
17:30 at 19:30