8 October 2019 until 9 April 2020 00:00 at 00:00Crouching Tiger, Hidden Dragon | Polimi International Film Festival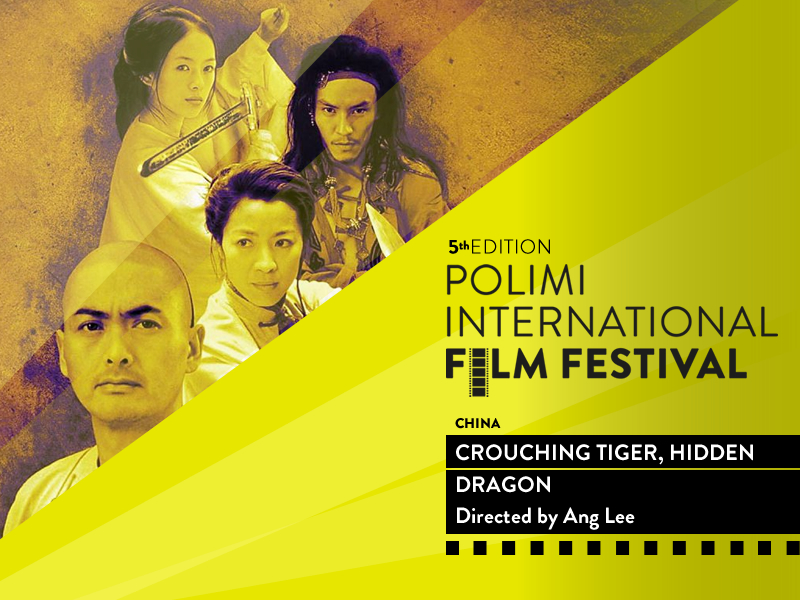 Film
Directed by Ang Lee, with Yun-Fat Chow, Michelle Yeoh, Ziyi Zhang
CHINA, 2000 – runtime 120 minutes.
Original language with English subtitles – free event upon registration.
8 October 2019 | 17.30 – Campus Bovisa Durando, Aula Castiglioni, Ed. B1
9 October 2019 | 17.30 – Campus Leonardo, Auditorium, via Pascoli 53
Set in 19th Century in China, the movie follows two martial-arts masters Li Mu Bai and Yu Shu Lien as they battle against evil forces to regain the stolen Green Destiny sword and defeat long-time foe, Jade Fox. To succeed they must overcome an unknown warrior, the supremely skilled Jen, who is fighting against an arranged marriage. In the process, Li is torn between his deep and long-denied feelings for Shu, and his wish to tame and teach Jen.
The movie won 2 Golden Globes and 4 Oscars.
Time
8 October 2019 until 9 April 2020
00:00 at 00:00