3 May 2021 until 7 May 2021 09:30 at 12:30Co-creating human-centered policies - for a better Europe: SISCODE final conferenceOnline Event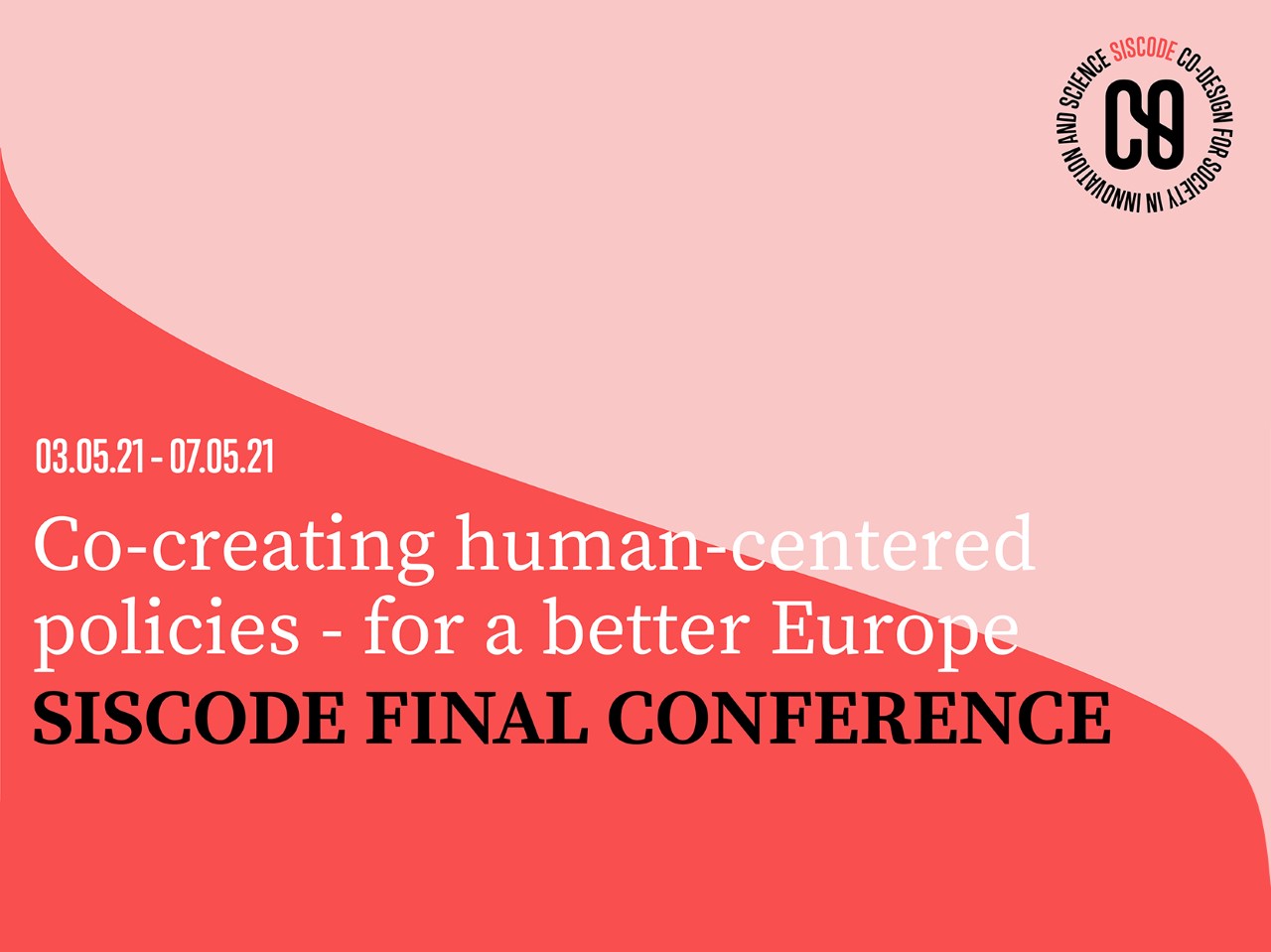 Conferences
Francesca Rizzo, Alessandro Deserti, Felicitas Schmittinger and Ilaria Mariani (Department of Design) and the SISCODE consortium invite you to the final event of the European project SISCODE, Co-design for society in innovation and science.
Over the past three years, the project has explored the application of co-creation and design methodologies to design policies and bridge the gap between science, society and innovation. In addition to presenting the results of research and experimentation, the conference will be an opportunity to open the debate on the challenges and possibilities of co-creating policies with citizens.
The SISCODE final conference will focus on the question: how do we create a culture of citizen engagement in policymaking across Europe?
Every day a different part of the process will be explored:
Day 1: How can we create a culture of involving citizens in the decision-making process?
Day 2: How can we use design to co-create emphatic policies?
Day 3: How do we let power go in the process of co-creation?
Day 4: How do we establish a co-creation ecosystem of support?
Day 5: How can we move from here?
Time
3 May 2021 until 7 May 2021
09:30 at 12:30