25 July 2017 21:30 at 23:00PolimiFest- Cinema sotto le stelle "Veloce come il vento"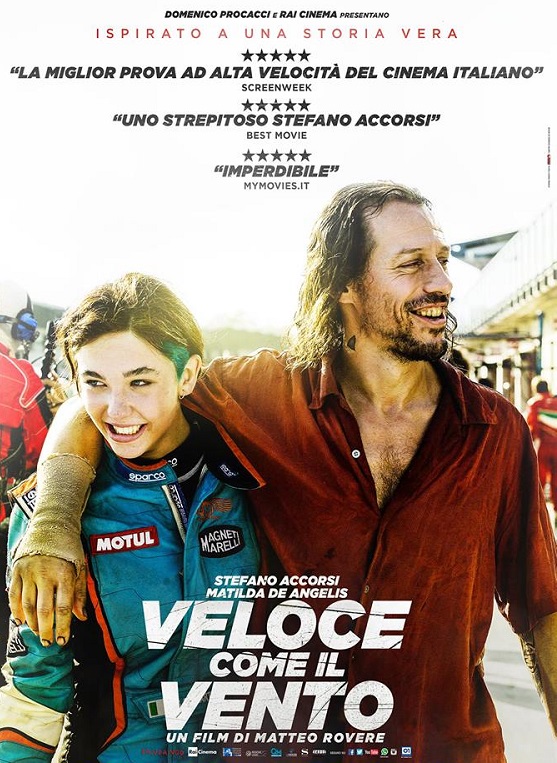 Film
Event Details
PolimiFest- Rassegna Cinema sotto le stelle
With the introduction by Stefano Melzi, professor of Dynamics Aerospace Systems and Vehicle Dynamics at the Politecnico di Milano.
Veloce come il vento
Italia, 2016, directed by Matteo Rovere, with Stefano Accorsi, Matilda de Angelis, Paolo Graziosi, running time 119 minutes.
Fuel oil and gasoline have always been running in the veins of the De Martino's family. They have been preparing racing cars for generations. Mario, the head of the family, will be forced to leave his place to  his young daughter Giulia, an exceptional talent, supported by her brother Loris, a forty-year-old completely  unreliable pilot, but with extraordinary knowledge of trajectories and engine preparation. Together they will have to go back to the racetrack and win, fleeing from their demons and learning what it is and how difficult it is to be a family.
Winner at the Nastro d'Argento and at the David di Donatello for the Best Actor (Stefano Accorsi).
Free event upon registration.
Time
25 July 2017
21:30 at 23:00
Location
Politecnico di Milano
Piazza Leonardo da Vinci, 32