24 May 2018 until 18 July 2018Carrilho da Graça: Lisbona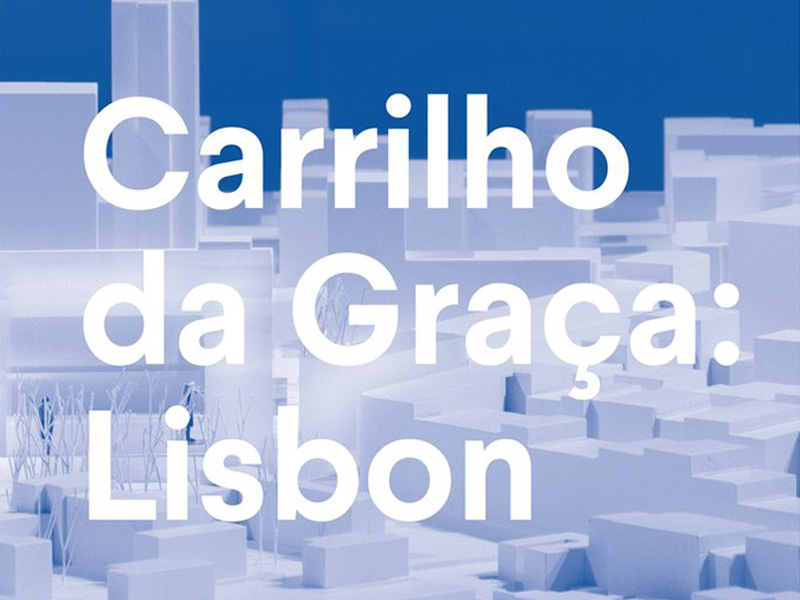 Exhibitions
La mostra manifesta un particolare modo di osservare, presente sin dagli esordi dell'attività di João Luís Carrilho da Graça come professionista e come docente.Un modo di osservare che viene raccontato a partire dalla città in cui Carrilho da Graça lavora da più di trent'anni: Lisbona.
Marta Sequeira e Susana Rato, curatrici
João Luís Carrilho da Graça (1952) si laurea in architettura all'Accademia di Belle Arti di Lisbona, nel 1977, incominciando la sua attività professionale nello stesso anno. Alla sua opera sono attribuiti vari premi e riconoscimenti, tra i quali: il Royal Institute of British Architects 2015 International Fellowship, la medaglia dall'Académie d'Architecture Française nel 2012, il titolo di Chevalier des Arts et des Lettres de la République Française nel 2010, il Prémio Pessoa nel 2008, l'Ordine al Merito della Repubblica Portoghese nel 1999 e l'International Association of Art Critics Award nel 1992. Nominato in parecchie occasioni al premio per l'European Union Prize for Contemporary Architecture — Mies van der Rohe, si distinguono, tra gli altri, anche: l'AIT Award nel 2012, il Premio Internazionale di Architettura Sacra della Fondazione Frate Sole nel 2012, il Piranesi Prix de Rome nel 2010, il Premio FAD nel 1999 e il Premio Secil nel 1994.
Fa parte della rappresentazione ufficiale portoghese nella XII e nella XIII Biennale di Architettura di Venezia e dell'esposizione principale nella XV Biennale. È Professore assistente alla Scuola di Architettura dell'Universidade Técnica di Lisbona dal 1977 al 1992 e poi Professore ordinario nella stessa scuola fino al 2014. è Professore ordinario anche all'Universidade Autónoma di Lisbona dal 2001 al 2010 e, all'Universidade di Evora, dal 2005 al 2013, è responsabile per il programma di PhD in Architettura. È Professore invitato alla Scuola di Architettura dell'Universidad de Navarra (2005, 2007, 2010 e 2014) e al College of Architecture, Art, and Planning of Cornell University, a New York (2015).
Nel 2018 è Professore invitato al Politecnico di Milano. Nel 2013 riceve un Dottorato Honoris Causa dalla Scuola di Architettura dell'Universidade de Lisboa. Dal 2015 è Membro Onorario dell'Associazione di Architetti Portoghesi di Lisbona.
Time
24 May 2018 until 18 July 2018

Location
Politecnico di Milano, Spazio Mostre Guido Nardi
Via Ampère, 2 - Milano