23 February 2018 until 20 April 2018Jonathan Guaitamacchi. Bovisa from '97 to '17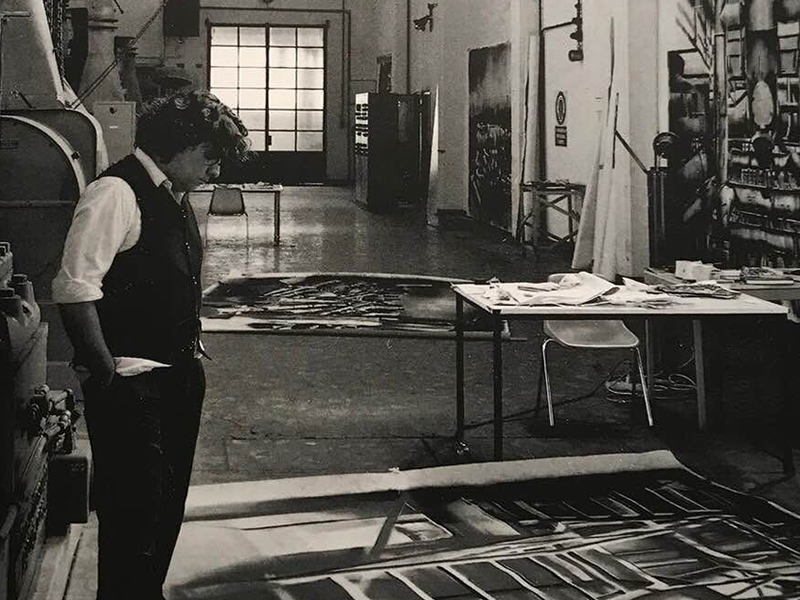 Exhibitions
Event Details
The title of the exhibition Bovisa from '97 to '17 contains all the works of the artist, Jonathan Guaitamacchi who, in the nineties, moved his studio in the "pressure room" of AEM's gasometers and lived and worked for two months on the theme of Bovisa.
Meaningful place for the poetics of Guaitamacchi, Bovisa is the epigenesis of his thought, which evolves in the following years in huge urban landscapes, to whom he's known all over the world.
The artist works on the space, reads the architecture as language, as obsession, as repetition of a way. An architecture that loses the weight of the decoration to emanate the only expressive and communicative will.
The exhibition will be held from 23 of February to 20 of April and there will be two moments, both by invitation, in which the artist will be present. In the first one, February 22nd, some works will be put inside the "big infrastructure" laboratory of the department; in the second one, March 8th, a meeting about industrial architecture will be held by Federico Bucci, professor of History of Architecture and person in charge for the cultural activities of Politecnico di Milano,Professor Bocciolone, Head of the Department of Mechanical Engineering, Jonathan Guaitamacchi and the curator of the exhibition, Francesca Brambilla.
Time
23 February 2018 until 20 April 2018

Location
Politecnico di Milano, Dipartimento di Meccanica
Via Giuseppe la Masa 1, Milano