14 April 2021 17:30 at 19:00BODYSOUND: Co-creare l'Innovazione ResponsabileOnline Event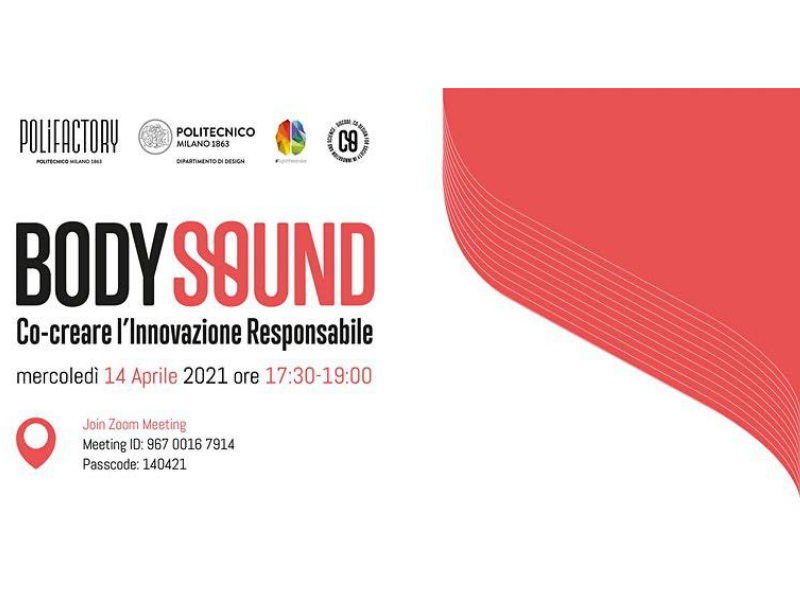 Conferences
Polifactory, makerspace and fab lab of Politecnico di Milano, organizes the first conclusive online event of the BODYSOUND pilot project developed within the Horizon 2020 European research project SISCODE – Co-design for Society in Innovation and Science, coordinated by Politecnico di Milano. BODYSOUND is a system of motor reactivation of limbs based on the transformation of movement into sound, which was developed, in collaboration with FightTheStroke, starting from the physical-motor needs of children diagnosed with cerebral palsy.
The event will be held in Italian.
For further information click here.
Time
14 April 2021
17:30 at 19:00