9 June 2022 11:00 at 18:00Self portrait with neighborhood / Città Studi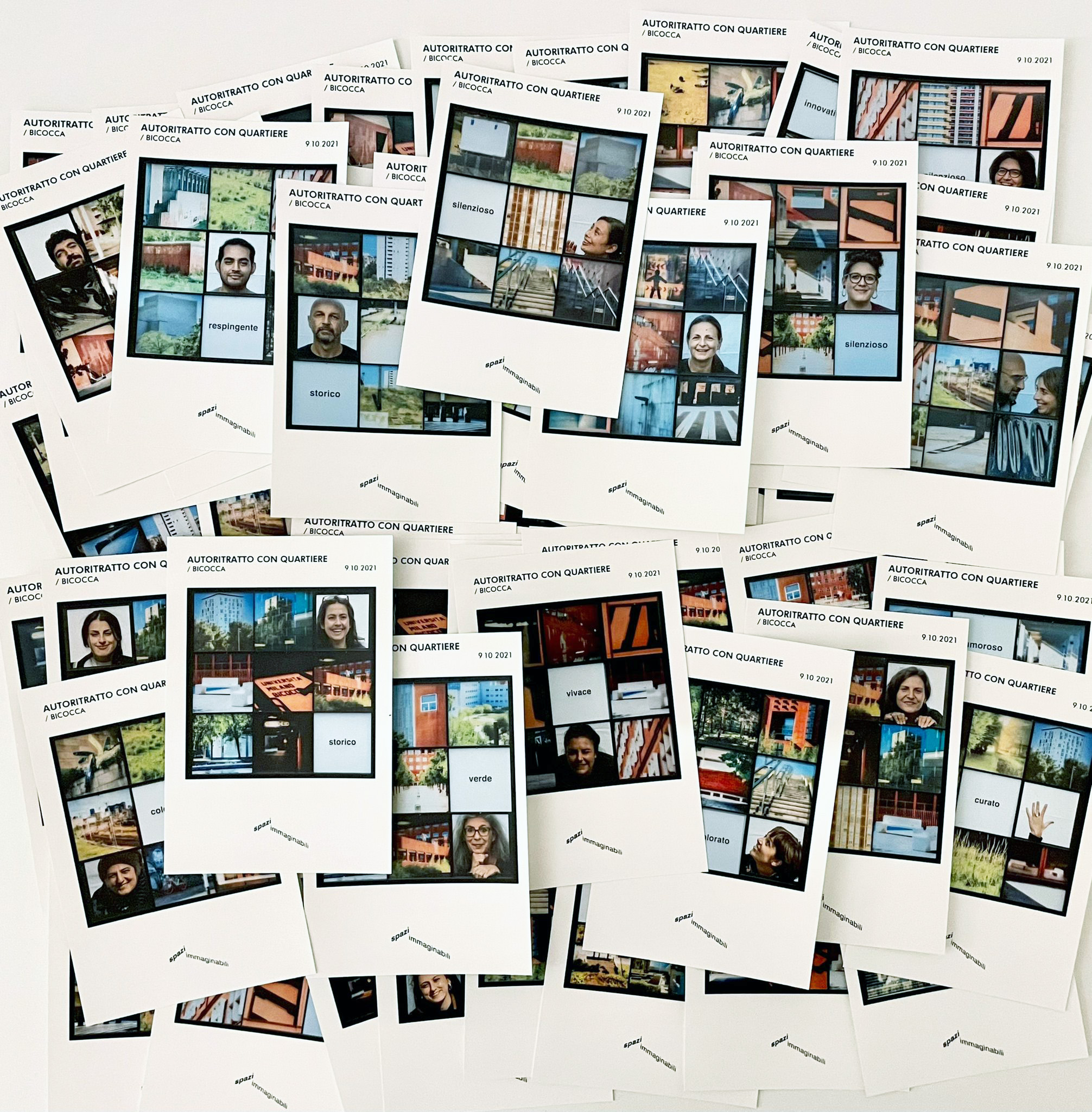 Exhibitions
Performances
Event Details
On the occasion of Salone del Mobile, Spazi Immaginabili proposes a participatory action in Piazza Leonardo da Vinci, Città Studi, Milan.
Inhabitants, visitors and onlookers will work together in order to build a story telling that will show, through the composition of "fragments", the identity of the place, present and future.
The "fragments" are pictures taken in the Città Studi district. Each participant will choose the fragments that most correspond to their perception or imaginary idea of the neighbourhood and will compose their own "Self-portrait with neighbourhood".
In this way, will be constructed a collective history through images that will show an unusual and stimulating vision of an urban place in constant transformation.
The project Spazi immaginabili (Research RIBA2021_Dastu) is carried out in collaboration with Pepalab, Laboratory of expressive, performing and participatory arts for education and training of the Department of Education of the University of Milan-Bicocca and the CISA International Conservatory of Audiovisual Sciences CISA of Locarno.
The photographs of Città Studi are by Piero Pozzi.
9 June 2022 11 am to 6 pm
Piazza Leonardo da Vinci, Milan
Time
9 June 2022
11:00 at 18:00
Location
Politecnico di Milano
Piazza Leonardo da Vinci, 32