15 April 2021 18:00Arte e Scienza. Incontro online con Carlo LucarelliOnline Event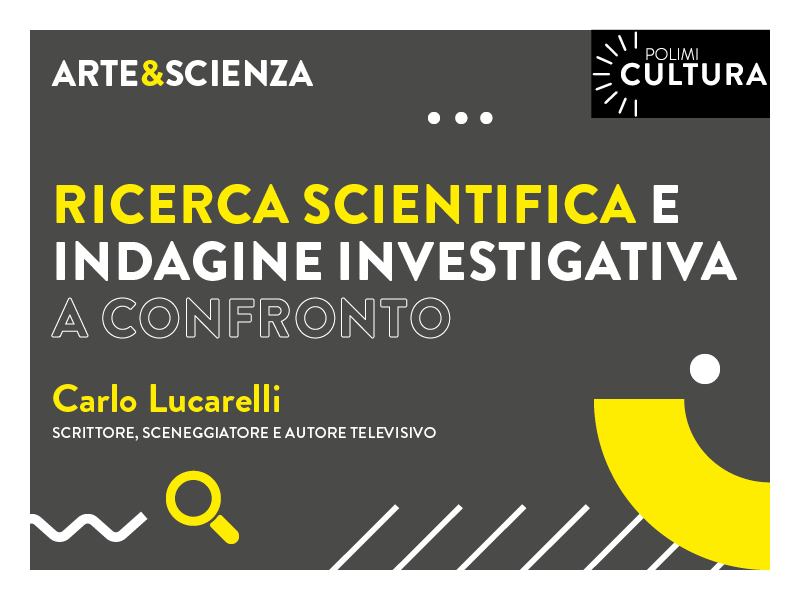 Talks
Event Details
The Arte e Scienza series starts again, a series of meetings in which people from the world of culture, science, fashion, sport, politics and entertainment talk with professors of Politecnico di Milano to highlight the close connection between the art and science, creativity and technology.
On Thursday 15th April, Carlo Lucarelli, writer, screenwriter and television author and Stefano Zanero, professor of IT Security and Digital Forensics, will meet and talk.
 A meeting that will see Scientific Research and Investigation compared.
Are the detective's and the scientist's work the same? Are they both looking for the truth beyond doubt?
Can the investigative method be compared to the scientific one? Are they both built for hypothesis, experiment and verification?
Do investigators and scientists collaborate?
The event will be held in Italian
To register click this  form
The link to follow the event will be published the same day