8 April 2022 21:00A concert for Ukraine – Pink Tonic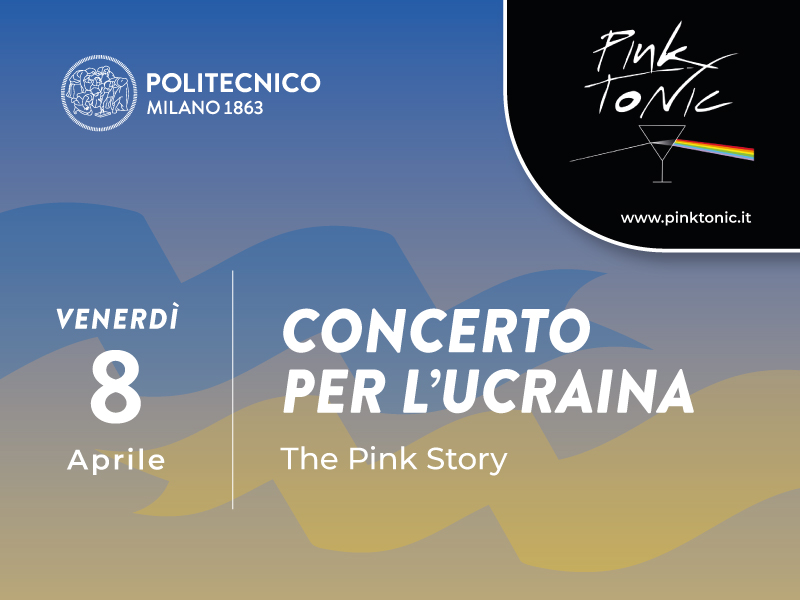 Performances
Event Details
A free event performed by Pink Tonic – Pink Floyd Tribute Band, during which a fundraising for the Ukrainian population will be promoted.
The institutional partner will be UNHCR – United Nations High Commissioner for Refugees, which since 1950 protects and helps people forced to flee because of wars and persecutions all over the world.
Due to limited seats, we kindly ask you to register through this FORM.
To attend the event EU COVID certificate and FFP2 masks are mandatory.
Location
Politecnico di Milano, Aula Magna Giampiero Pesenti
Via Bonardi 9, 20133 Milano