3 May 2023 until 29 September 20232012/2022 Dieci anni di Archivi Storici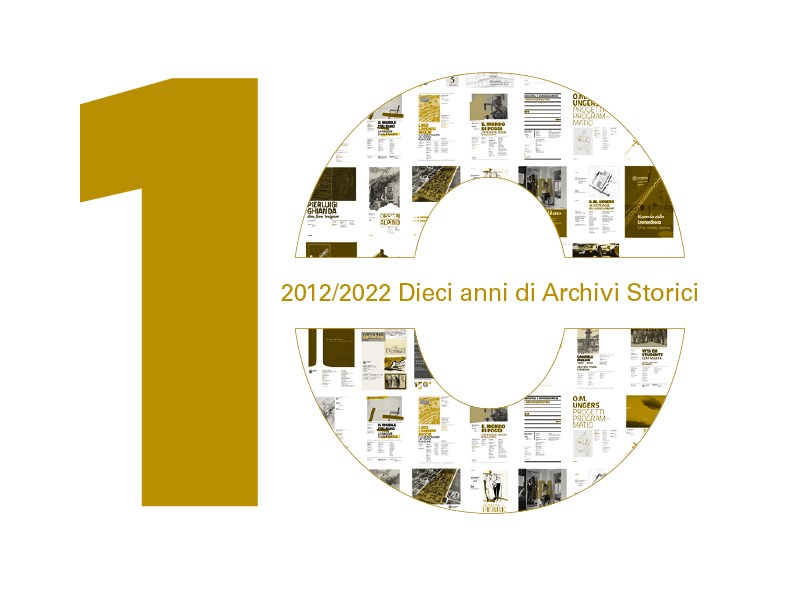 Exhibitions
Event Details
2012/2022. Ten Years of Historical Archives
Exhibition curated by Federico Bucci with Archivi Storici e Attività Museali
This exhibition is a tale made of images that invites us to discover the stories of individuals who have been able to decline their design methods in the most heterogeneous ways. At the same time, it aims at witnessing the work of managing an ever-evolving heritage, carried out over the years, with the purpose of protecting it and disseminating it at the same time.
The exhibition is structured in panels and original works, such as scale models, magazines, photographs, objects, that describe the work, the inventive spirit, the activities of the architects, designers and engineers represented in the archives.
The visit continues across four thematic paths, guiding us, through images, from small and large scale planning to its actual final implementation, to the benefit of individuals and society.
The exhibition will be open from May 3rd to September 29th, from Monday to Friday, 8:30 am – 8:00 pm (Exhibition Hall), 9:30 am – 1:00 pm (Reading Room).
For further information, please contact archivio@polimi.it
OPENING HOURS
03.05.2023 – 29.09.2023
Exhibition Hall: Monday-Friday h. 8:30 am – 8:00 pm
Reading Room: Monday-Friday h. 9:30 – 1:00 pm
Time
3 May 2023 until 29 September 2023

Location
Politecnico di Milano, Archivi Storici (Bovisa)
via Candiani, 72 - Milano