18 April 2018 17:00Tales from the Golden Age - Polimi International Film Festival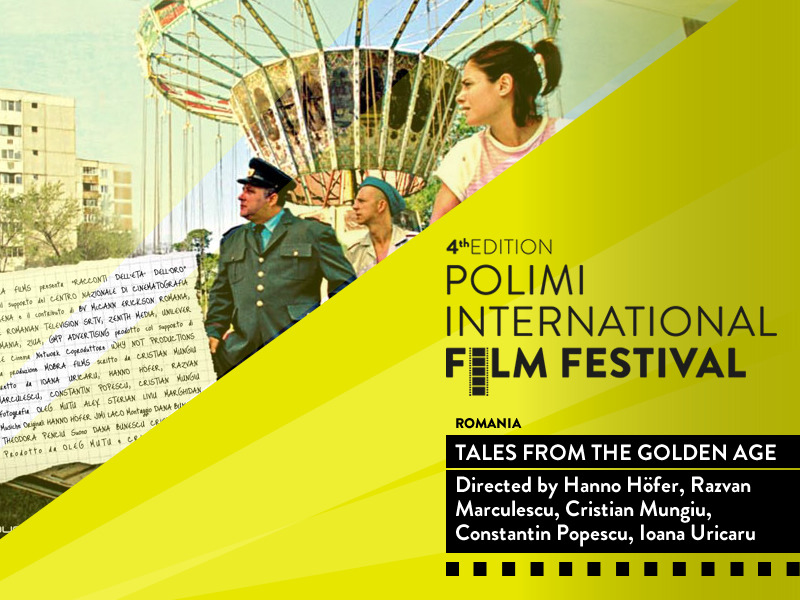 Film
Directed by Hanno Höfer, Razvan Marculescu, Cristian Mungiu, Constantin Popescu, Ioana Uricaru.
ROMANIA, 2009 – runtime 155 minutes.
Original language with English subtitles – free event upon registration.
A six-episode film written by Cristian Mongiu and directed by a group of Romanian filmmakers. Six comic short stories, reflecting the perspective of ordinary people, set in the late communist period in Romania – the alleged "Golden Age" according to government propaganda – and based on urban myths from the time, legends of the farcical absurdities that Romanians suffered under the communist rule.
Nominated for the Un Certain Regard special jury prize at Cannes 2009.
"There are moments, especially in the first two tales, that conjure a maniacal Chaplinesque verve". Stephen Holden, New York Times
Location
Politecnico di Milano, Aula De Donato
Piazza Leonardo da Vinci, 32