16 May 2018 17:00Little England - Polimi International Film Festival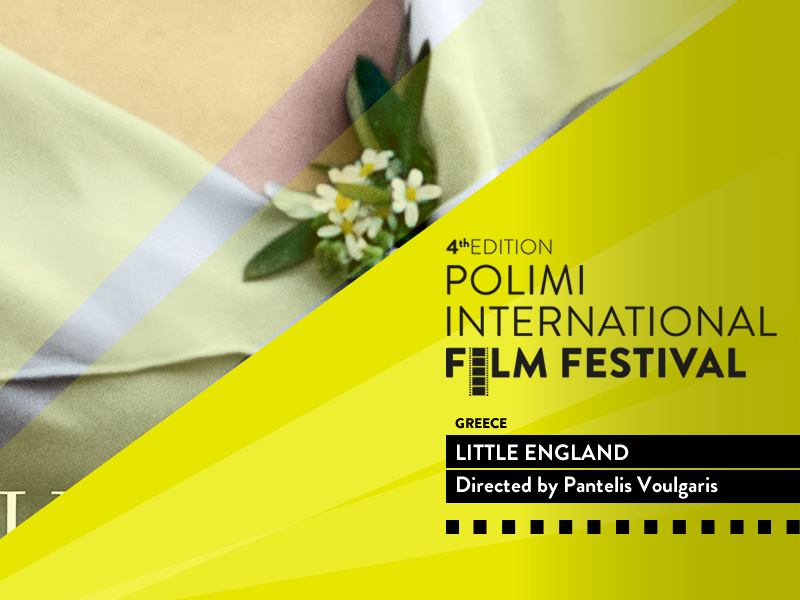 Film
Directed by Pantelis Voulgaris. With Pinelopi Tsilika, Sofia Kokkali, Aneza Papadopoulou.
GREECE 2013 – runtime 132 minutes.
Original language with English subtitles – free event upon registration.
The action takes place on the island of Andros in the late 30s, early 40s. Orsa, 20 years old, is deeply in love with lieutenant Spyros Matabes, but she has never revealed her secret to anybody. Moscha, instead, dreams of leaving Andros and escaping women's fate of marrying sailors, who are usually away from their families. Their mother Mina wants her daughters to make wealthy marriages and, without considering their feelings, arranges their marriages. As a result, Orsa gets married to captain Nikos Vatokouzis and Moscha to Spyros. The two women live in the family's home and the forbidden love will harm their lives.
Won Shanghai International Film Festival 2014.
"A woman's picture in the most positive sense of the word, a handsomely mounted and impeccably acted film". Boyd van Hoeij, Hollywood Reporter
Location
Politecnico di Milano, Educafé
P.zza Leonardo da Vinci 32, chiostro Edificio 2