12 April 2023 until 28 April 2023 18:00 at 18:00Exhibition: Guido Crepax, Architetto del Fumetto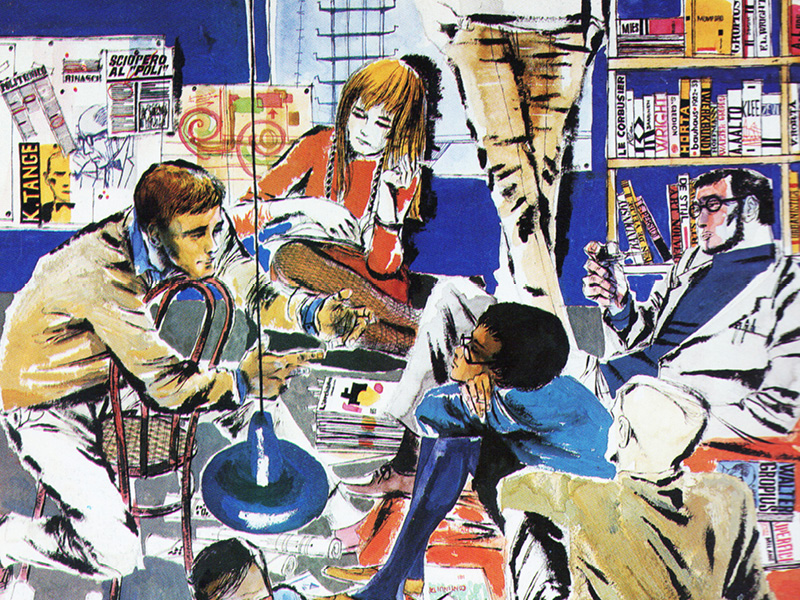 Exhibitions
Event Details
Among the celebratory events of the 160th anniversary of its foundation, Politecnico di Milano organizes the exhibition entitled:
Guido Crepax, architect of comics
Free escapes and rigorous scenography by a meticulous builder of dreams.
The exhibition celebrates the 90th birthday of Guido Crepax, an internationally renowned artist trained as an architect.
Milan, Architecture, Fashion and Design, Innovation: four thematic areas developed through images that tell his world and which make up four open and decomposed geometric structures, recalled on a large scale from his comic strips.
A representation of his graphic revolution and the strong link between architectural space and imaginative space.
The exhibition will be open to the public from 13th April to 23th May according to the following schedule:
From 13th to 27th April
At LEONARDO CAMPUS
MON – SAT 8.30 am – 8.00 pm
Lobby building 13 (Trifoglio) 1st floor
Via Bonardi 9 – Milan
At the Historical Library
MON – SAT 09.00 am – 5.00 pm
Building 9, first floor, entrance B
Piazza Leonardo da Vinci 32 – Milan
From 3rd to 23th May
At BOVISA CAMPUS
MON – SAT 8.30 am – 8.00 pm
Atrium building B8
Via Durando 10 – Milan
Free entry, registration is required to take part to the inauguration on 12th April at 6:00 pm.
The exhibition will be closed every Sunday and on 24th and 25th April.
Time
12 April 2023 until 28 April 2023
18:00 at 18:00
Location
Politecnico di Milano, Campus Bovisa, ed. B8
Via Durando, 10